Here at Smart Lease, we aim to provide our customers with the most competitive as well as a flexible and cheap car leasing offers tailor-made packages to suit you, Whether your requirements are for car leasing deals private, cheap contract hire or company car lease special offers, our vehicle collection include small, large and sporty, family 5 door hatchbacks, 4x4's, estate vehicles, seven seater's and executive and sleek convertible. We offer cheap car leasing and packages which allows you to select a suitable vehicle at the right price for you. Please click below to see all the private offers / business contract hire and cheap personal car leasing prices or request a free quotation below on any vehicle and see how much we can save you, we obtian massive discounts from manufacturers, dealers and contract hire companies from all over the UK and then pass this discount on to you.
As standard leasing offers, the rates advertised includes delivery of a brand new vehicle which comes with a 3 Year Warranty. The price includes car tax throughout the contract hire term and the car is collected at contract end of the lease.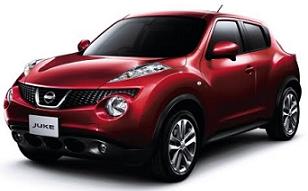 We have amazing cheap car lease deals and prices on Mercedes, Ford, Vauxhall, Mazda, Nissan, Kia, Alfa Romeo Plus Many More

FOR ALL THE AMAZING SPECIAL OFFERS...

Smart Lease have a team of professionals, who will be available to help you make the right leasing decision when driving away in your new lease vehicle. We'll be there every step of the way to provide you with all the assistance we possibly can throughout the whole lease process!