Smart Lease

, Established in 1999, We are one of the best and cheapest car leasing companies in the UK, specialising in business contract hire and personal car leasing offers, Smart Lease have some of the best contract hire deals throughout the UK, please click Here or the specials buttons below to see all the Amazing car lease deals from only £68.99 pm. You will find our rates are some of the lowest car lease prices available in the UK.
NISSAN JUKE 1.6 VTi TEKNA 5 DOOR

NISSAN JUKE 1.5 DCi

VISIA

5 DOOR
MERCEDES E220 CDi

SE

AUTOMATIC

FULL LEATHER SEATS - SAT NAV
FROM ONLY..
FULL LEATHER - COMMAND SAT NAV - PARKTRONIC

£149.61

+ VAT

£115.24

+ VAT

£269.23

+ VAT
VAUXHALL MOKKA 1.7 CDTi TECHLINE

FORD FIESTA 1.25i

ZETEC

5 DOOR

VAUXHALL CORSA LIMITED EDITION

INCLUDES FULL SAT NAV
FROM ONLY..
Special Lease Offer From Only..

£165.54

+ VAT

£105.99

+ VAT

£109.99

+ VAT
FORD FOCUS 1.6 TDCi

ZETEC

5 DOOR
NISSAN QASHQAI 1.5 DCi

360

5 DOOR
FORD FIESTA 1.6 TDCi

ZETEC S

3 DOOR

AMAZING CHEAP CAR LEASING SPECIALS OFFER

FULL SAT NAV - 360 PARKING CAMERA

FROM ONLY...

£144.99

+ VAT

£159.99

+ VAT

£119.80

+ VAT
HYUNDAI iX35

SE

/

SE NAV

1.7 CRDi 5 DOOR
VAUXHALL CORSA 1.4 VTi

SXi

5 DOOR
CITROEN C1

VTR

5 DOOR

FROM ONLY...
AMAZING NEW OFFER !!!
FROM ONLY..

£158.46

+ VAT

£102.26

+ VAT

£69.99

+ VAT
MERCEDES C220 CDi COUPE

MERCEDES C250 CDi

AMG SPORT

AUTO 4 DOOR

SEAT IBIZA 1.2 TDi S 5 DOOR

80.7 MPG !!!

£266.62

+ VAT

£269.23

+ VAT

£111.99

+ VAT
*CLICK BELOW FOR MANY MORE CHEAP LEASING OFFERS....
*CLICK BELOW TO SEE ALL THE CHEAP CAR LEASING SPECIAL OFFERS


" Mike from Smart Lease is a cut above the other car lease companies I spoke to. From the outset he gave me a personal service and I felt he was really concerned to get me the best deal rather than just make a few quid out of me. He took time to explain everything carefully as it was my first time leasing, and came up with some personal lease options that were really attractive. Not only did I get a great service from a nice guy, he beat the big companies on price too, and I had a new car on the driveway within a couple of weeks. I'll definitely be going back to Mike in the future."
------ Esme
more »




Our customers stay with us not just because we offer a genuine choice of cheap car leasing offers business and personal, exclusive contract hire leasing deals benefits, but also our staff are well trained, very experienced and cheerful.
If you are looking for a cheap car leasing offers business or personal, you will find all of our best leasing prices under one roof here,
If you can't find the car you are looking for we will gladly run a bespoke quotation for you. Don't forget to browse through our latest business and personal special offers or get a free quote by clicking the request a quote below.


Here at Smart Lease, we aim to provide our customers with the most competitive as well as a flexible and car leasing offers tailor-made packages to suit you, Whether your requirements are for cheap car leasing deals private, cheap contract hire deals or company car lease special offers, our vehicle collection include small, large and sporty, family 5 door hatchbacks, 4x4's, estate vehicles, seven seater's and executive and sleek convertible. We offer cheap car leasing deals and packages which allows you to select a suitable vehicle at the right price for you. Please click below to see all the private offers / business contract hire and cheap personal car leasing deals prices or request a free quotation below on any vehicle and see how much we can save you, we obtian massive discounts from manufacturers, dealers and contract hire companies from all over the UK and then pass this discount on to you.

We have amazing car lease deals and prices on Mercedes, Ford, Vauxhall, Mazda, Nissan, Kia, Alfa Romeo Plus Many More



As standard leasing offer, the rates advertised includes delivery to your door of a brand new vehicle which comes with a 3 Year Warranty. The price includes road fund licence throughout the contract hire term and the car is collected at contract end of the lease.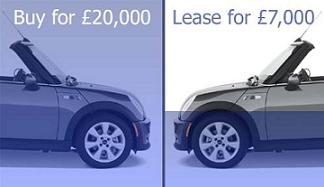 Smart Lease have a team of professionals, who will be available to help you make the right leasing decision when driving away in your new lease vehicle. We'll be there every step of the way to provide you with all the assistance we possibly can throughout the whole lease process!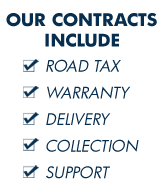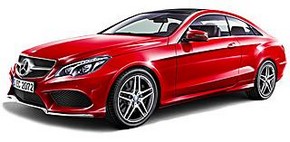 Specialist in supplying cheap personal car leasing offers and best buisness contract hire leasing deals to companies and private individuals throughout the UK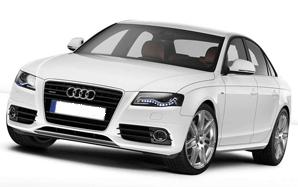 Amazing car leasing prices and cheap deals, Personal car leasing special offers and business contract hire deals, company lease and Amazing personal lease rates, finance lease, Personal PCP offers and new lease deals available. See how much we can save you on your next vehicle or business lease. See all of our cheap car leasing special offers rate offers and deals, cheap private car leasing prices and business contract hire deals added every day, subscribe to our free news letter and keep up to date on all the new business and personal car leasing deals and prices and contract hire rates.

*
As a well known car leasing company within the contract hire industry, Smart Lease has been trading since 1998, and has supplied new car leasing deals and special offers to companies and private individuals all over the UK for the last 14 Years, from small companies to larger companies with 500+ vehicle fleets. If you are looking for a new car lease why not see how much we can save you on your next lease!. We are able to obtain massive discounts from manufactures, dealers and contract hire companies from all over the UK, which we then pass onto you, which shows in our offers pricing, car lease prices and business contract hire deals. We offer a wide range of funding options including cheap business contracts deals, personal contract purchase and personal lease purchase, For more information Tel: 01604 4947572 or click here to see all the special offers available and see how much we can save you.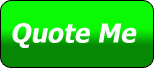 Car Leasing Offers | Personal Car Leasing | Business Contract Hire Deals | Cheap Contract Hire | Cheap Car Lease Deals
SMART LEASE
Northampton
,
United Kingdom
NN3 6AQ
Phone: 01604 497572