VAUXHALL ASTRA 1.6 TURBO 16V 200 ELITE NAV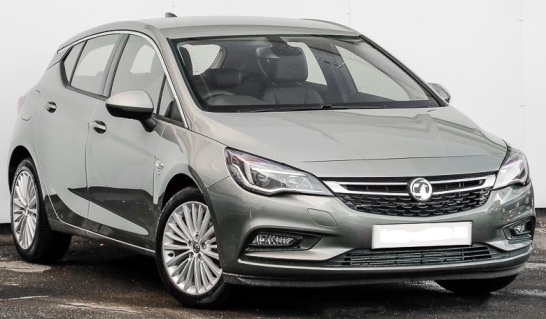 Please see below lease prices for the Vauxhall Astra 1.6T 200 Elite Nav with the latest personal car leasing deals and Astra business contract hire offers. All of our Vauxhall special offers have great discounted prices and many of the cars are in UK stock . Use our Request A Quote buttons to receive a free lease quote.
Pretty much an all-rounder, the latest Vauxhall Astra Elite Nav has a spacious interior, plenty of technological advancements including Apple CarPlay and Android Auto, Leather heated front & rear seats and Heated steering wheel.
The Vauxhall Astra Elite Nav 1.6T 200 offers plenty of luxury for an affordable price for those looking at Vauxhall Astra Elite Nav business or personal car leasing deals.
Performance: 0-60 = 6.9 Seconds
MPG: 43.5
---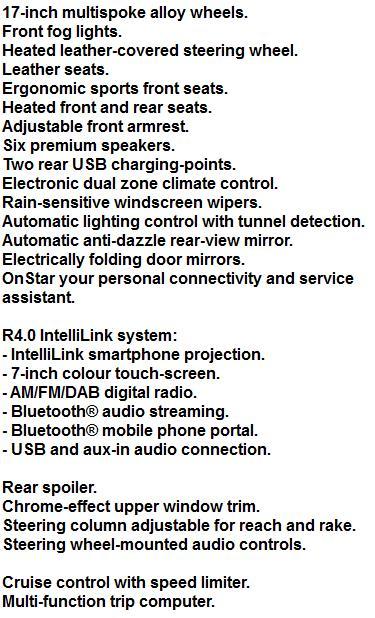 SATELLITE NAVIGATION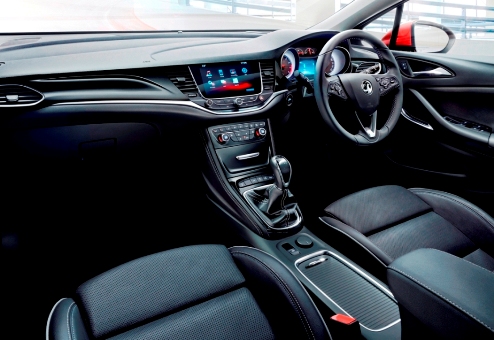 ---
48 MONTHS

£1,683.90


£140.32


£168.39


---
48 MONTHS

£1,330.58


£147.84


£177.41


---
48 MONTHS

£937.26


£156.21


£187.45


---
48 MONTHS

£496.74


£165.58


£198.69


---
36 MONTH LEASE

£1,659.24


£138.27


£165.92


---
36 MONTHS

£1,329.24


£147.69


£177.23


---
36 MONTHS

£950.99


£158.49


£189.99


---
36 MONTHS

£513.00


£171.00


£205.20


---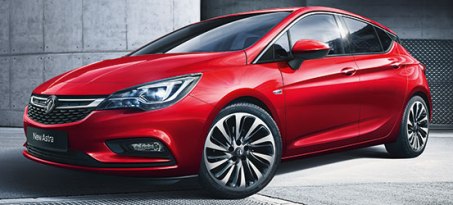 The Vauxhall Astra 1.6 Turbo 200 Elite Nav Hatchback is a car with all the star qualities: great looks, an athletic body and amazing performance. With innovative technology and a premium feel, inside and out, Astra cars re-energise the compact class.
CLASS-LEADING CONNECTIVITY
Making its debut in new Vauxhall Astra 1.6 Turbo Elite the new-generation IntelliLink infotainment system, compatible with Apple CarPlay and Android Auto, and with a 7-inch colour touchscreen and Bluetooth connectivity as standard. Apple CarPlay puts key iPhone features on the vehicle's display, allowing drivers to make calls, send and receive messages and listen to music, either from the touchscreen or by voice, via Siri.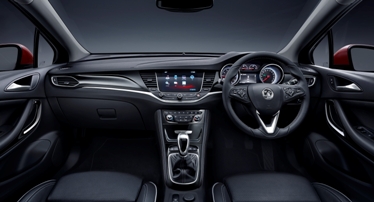 ---
Vauxhall Astra Elite Nav Car Lease Offer Terms
Vauxhall Astra 1.6 Turbo 200 Elite Nav 5 Door car leasing offers, With stated number of rentals in advance followed by 23, 35 or 47 Payments. Business contract hire / Vauxhall Astra Personal car leasing.
Prices are based on 5,000 Miles per annum
**Other miles available on request.

For more information on the new Vauxhall Astra 1.6T 200 Elite Nav cheap car leasing special offers please call us on the above number.
If you would like a full lease quotation on the Vauxhall Astra Elite Nav simply complete the quote request form above and we will send you a full business or personal car leasing quote
---

---
In all cases Smart Lease are acting as a credit broker and not a lender.
Smart Lease is authorised and regulated by the financial conduct authority.
Consumer Credit Interim Permission is 648780.
All of our Vauxhall Astra Elite lease car contracts are based on finance contracts and as such come with a few points to note. Firstly failure to keep up to date with payments may result in a charge from the finance provider. Secondly, cancellations may result in a fee being incurred. Thirdly, Initial Payments are typically taken just after you take delivery of the car (not is all cases) and is part of the finance rental (not refundable)
Vauxhall Astra Elite leasing pricing is correct as of time of publication. We reserve the right to withdraw any offer, service or price without notice. Errors and omissions excepted.