VAUXHALL GRANDLAND X 1.2T 130 SRi NAV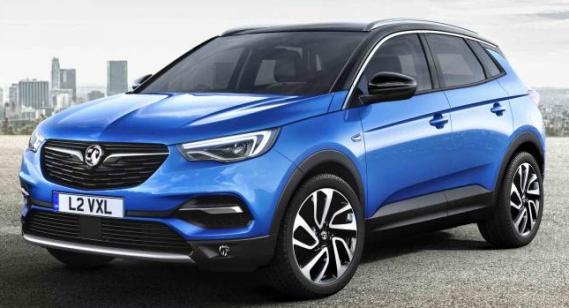 ---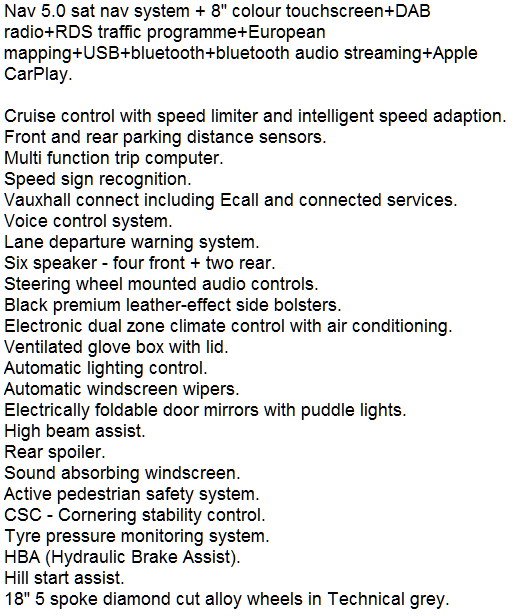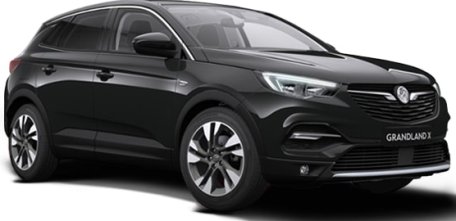 Luxurious. Spacious. Stylish. This bold and powerful SUV is bristling with cutting-edge technologies and ready for action. Anywhere.
---
24 MONTHS
INITIAL PAYMENT: £1,791.79 + VAT

£149.31


£179.18


---
24 MONTHS
INITIAL PAYMENT: £1,469.83 + VAT

£163.31


£195.97


---
24 MONTH
INITIAL PAYMENT: £1,081.21 + VAT

£180.20


£216.24


---
24 MONTHS
INITIAL PAYMENT: £602.97 + VAT

£200.99


£241.19


---
36 MONTHS
INITIAL PAYMENT: £1,799.89 + VAT

£149.99


£179.99


---
36 MONTHS
INITIAL PAYMENT: £1,442.52 + VAT

£160.28


£192.33


---
36 MONTH
INITIAL PAYMENT: £1,032.01 + VAT

£172.00


£206.40


---
36 MONTHS
INITIAL PAYMENT: £556.73 + VAT

£185.57


£222.69


---
36 MONTHS
INITIAL PAYMENT: £199.40 + VAT

£199.40


£239.28


---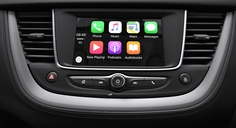 R4.0 IntelliLink touchscreen infotainment system
New Grandland X looks great from any angle. Bold design features give it a compact, rugged appearance, you'll turn heads too.
With its clever seating, ample storage and smartphone solutions, the sporty interior is ready to handle whatever your day throws at you.
INTELLILINK, WI-FI
Project your phone's apps to the IntelliLink screen with Apple CarPlay™ or Android Auto™, including Wi-Fi hotspot to keep everyone connected.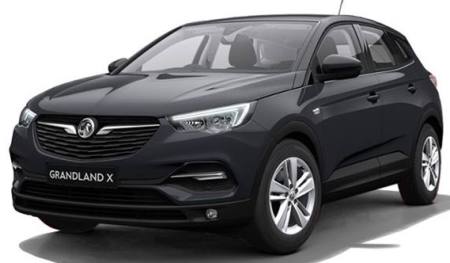 Get Brand New Vauxhall Grandland X Lease Deals. When You Lease a Vauxhall Grandland X The Offer Includes Delivery, Road Tax and an Official Manufacturer's Warranty!
---
*Vauxhall Grandland X SRi Nav Car Lease Terms
All Vauxhall Grandland X SRi Nav offers are based on Car Leasing Offers - With 3, 6 or 9 months down followed by 35 or 47 Payments. Business contract hire and Vauxhall Grandland Personal car lease deals.
*Prices are based on 5,000 Miles pa. ( We can quote from 5,000 - 40,000 Miles per annum )
*Other miles and terms available upon request - Please Click Below For A Free Quote.
---
For more information on the Vauxhall Grandland cheap car leasing deals please call us on the below number.

---
In all cases Smart Lease are acting as a credit broker and not a lender.
Smart Lease is authorised and regulated by the financial conduct authority.
Consumer Credit Interim Permission is 648780.
All of our Vauxhall Grandland lease contracts are based on finance contracts and as such come with a few points to note. Firstly failure to keep up to date with payments may result in a charge from the finance provider. Secondly, cancellations may result in a fee being incurred. Thirdly, Initial Payments are typically taken just after you take delivery of the car (not is all cases) and is part of the finance rental (not refundable)
Vauxhall Grandland pricing is correct as of time of publication. We reserve the right to withdraw any offer, service or price without notice. Errors and omissions excepted.