HYUNDAI TUCSON SE NAV 1.6 GDi 132 MANUAL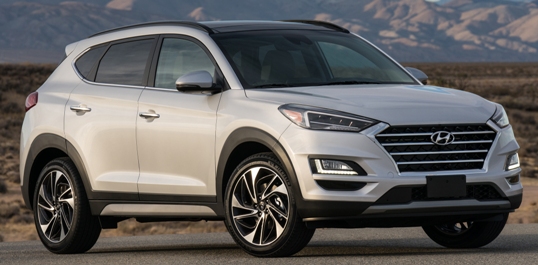 Please see below lease prices for the new Hyundai Tucson personal car leasing deals and Hyundai Tucson business contract hire offers. All of our Hyundai special offers have great discounted prices and many of the cars are in UK stock . Use our Request A Quote buttons to receive a free Hyundai Tucson lease quote.
---

Hyundai Tucson Touchscreen Satellite Navigation (8") Including Traffic Messaging Channel, Mapcare And LIVE Services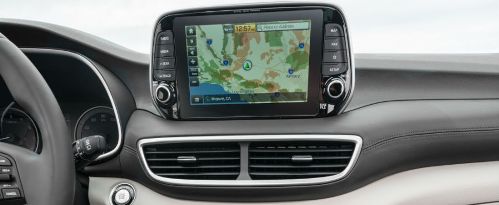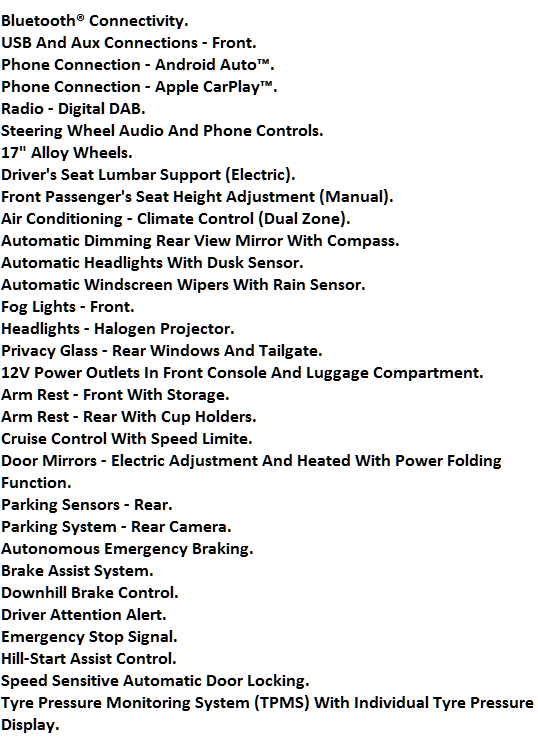 Check out our Hyundai Tucson car lease deals rates and ask for a free written quote today.
---
48 MONTHS
INITIAL PAYMENT : £1,812.00


£151.00


£181.20


---
48 MONTHS
INITIAL PAYMENT : £1,431.80


£159.08


£190.90


---
48 MONTHS
INITIAL PAYMENT : £1,008.49


£168.08


£201.70


---
48 MONTHS
INITIAL PAYMENT : £534.04


£186.26


£213.80


---
36 MONTH LEASE
INITIAL PAYMENT : £1,799.89


£149.99


£179.99


---
36 MONTHS
INITIAL PAYMENT : £1,442.04


£160.22


£192.27


---
36 MONTHS
INITIAL PAYMENT : £1,031.69


£171.94


£206.33


---
36 MONTHS
INITIAL PAYMENT : £556.54


£185.51


£226.61


---
A Bold and fully equipped compact SUV
All-New Hyundai Tucson has been designed to make every mile a pleasure. Whether you're popping to the shops or taking a long trip across country, you'll enjoy an incredibly responsive and rewarding drive anywhere you're headed.
Whether you're commuting, loading up for a road trip or dropping off the kids at school, Tucson fits into your life with ease.
Supreme comfort
Style is nothing without substance. Hyundai Tucson's spacious cabin looks and feels exceptional, from the sophisticated, uncluttered modern interior to the premium quality and durability of every surface. Slide into your seat and know only the most comfortable and refined ride awaits you.
Hyundai Tucson's driver-centric layout is ergonomically arranged for total comfort, with intuitive controls located at your fingertips. Cutting-edge technology is on hand to assist you, while the rear offers outstanding roominess and flexibility.
If your priority is space and style then the Hyundai Tuscon has both in bucket loads.
The new Hyundai Tucson SUV has arrived. It's still as bold and fully equipped as its predecessor, offering enhanced styling, more technology and improved safety features.
Featuring a brand new chassis, the Hyundai Tuscon SE Nav has a smooth ride. The supple, responsive suspension makes things incredibly comfortable for the driver and passengers, even over rough roads. Great for motorway driving too, it's almost silent inside - a place you certainly won't mind spending time. Combine this with Hyundai's excellent safety record and you have a car that's a perfect leasing option.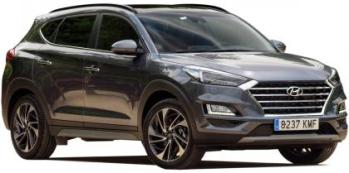 ---
Hyundai Tucson SE NAV car leasing deals are based on:
Based on 5,000 Miles per annum with 3, 6, 9 or 12 Payments in advanced followed by 23, 35 or 47 Monthly Payments
*Other terms and miles available upon request.

*PLEASE CLICK BELOW FOR A FREE LEASE QUOTE ON THE NEW HYUNDAI TUCSON SE NAV DEALS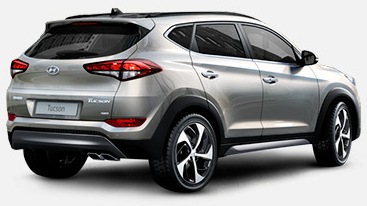 We can tailor the Hyundai Tucson 1.6 GDi SE Nav car leasing deals quotation to suit you further and if you require a bespoke lease quotation different from the above do let us know and we will be delighted to assist.
Hyundai Contract hire deals are available for both business and personal leasing customers
Get Brand New Hyundai Tucson Business or Personal Lease Deals. When You Lease the new Tucson, The Offer Includes Free Delivery, Road Tax and an Official Hyundai Warranty!
---

nder.
In all cases Smart Lease are acting as a credit broker and not a lender.
Smart Lease is authorised and regulated by the financial conduct authority.
Consumer Credit Interim Permission is 648780.
All of our Hyundai Tucson lease car contracts are based on finance contracts and as such come with a few points to note. Firstly failure to keep up to date with payments may result in a charge from the finance provider. Secondly, cancellations may result in a fee being incurred. Thirdly, Initial Payments are typically taken just after you take delivery of the car (not is all cases) and is part of the finance rental (not refundable)
Hyundai Tucson leasing offer pricing is correct as of time of publication. We reserve the right to withdraw any offer, service or price without notice. Errors and omissions excepted.