Personal Leasing

If you are looking for a good lease deal, you will find all of the best personal lease offers right here at Smart Lease – the smarter way to lease vehicles.
WHAT IS PERSONAL CAR LEASING

There are two main car leasing finance methods that fall into the category of personal leasing. They are Personal Contract Hire (PCH) and Personal Contract Purchase (PCP). These are car lease agreements for private individuals or company car drivers with a car allowance.

Would you like the convenience of running your own car with the same benefits as a company vehicle, but without having to pay tax? Well you have come to the right place. Unlike company car schemes which may restrict your choice of cars, Smart Lease offers a virtually unlimited selection of personal car leasing deals from small cars, sporty, 4x4's to large executive vehicles, so you can be sure that you will find the right car for you and your needs.



Personal leasing is a flexible funding agreement between a leasing company and a customer that funds the use, but not the ownership of a vehicle. The customer has use of the vehicle and, usually, the responsibility to ensure that it is properly maintained and insured, but never has the option to buy the vehicle outright as per other types of agreements.

At the end of your lease period why not upgrade your vehicle to the latest model, with the most up-to-date specifications, and make driving your dream car a reality? You won't be dissatisfied with the wide choice of vehicles we have in stock. At Smart Lease we work in partnership with manufacturers and finance companies to make sure we give our customers the best deals and ensure that we have a variety of vehicles to suit every lifestyle.

The lease company will remain the legal owner and you the registered keeper of the car, so insuring the vehicle is no hassle and no fuss.
Don't worry if you don't have an employer's car allowance, we still offer the best private contract hire deals in the UK. Our experience and expertise has enabled us to build excellent relationships and secure the best vehicles for our customers.
We are constantly talking to manufacturers and finance companies to get the best leasing deals for you.
If you can't find the car you are looking for we will gladly run a bespoke quotation for you.
Benefits of Personal Leasing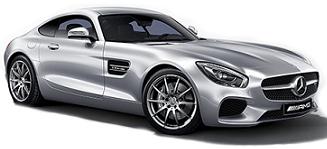 The following are further benefits that you would gain from:

1. Road Fund Licence - the Car tax is included in this agreements for the duration of the contract.
2. Disposal is not an issue - the car is returned to the lease company at the end of the lease agreement and there are no concerns about the car's residual value and also no hassle in looking for a buyer.
3. Low initial deposit normally 3 Payments.
4. Fixed monthly payments.
5. Protection from residual value fluctuations.
6. Ability to drive cars that may not be affordable to buy outright or on Hire Purchase.
7. The option to frequently change your vehicle, every 2, 3 or 4 Years.
8. Ability to drive a brand new car and benefit from technology advancements in safety, fuel efficiency and comfort.

Contact us today to get your personal car leasing deals.