VAUXHALL MOKKA X 1.4 TURBO 140 ELITE NAV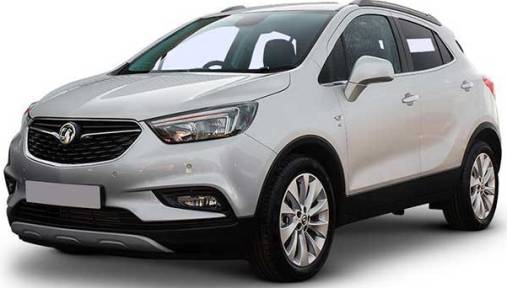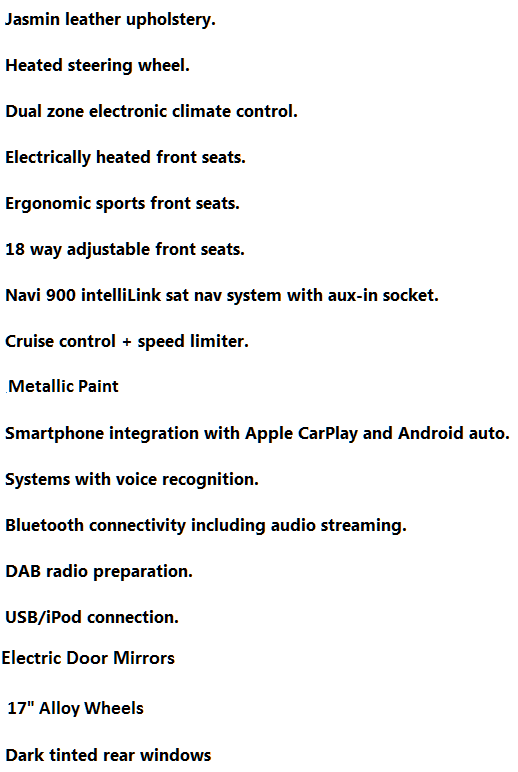 Includes Electro Pack = Front & Rear Parking Sensors and Electric Folding Mirrors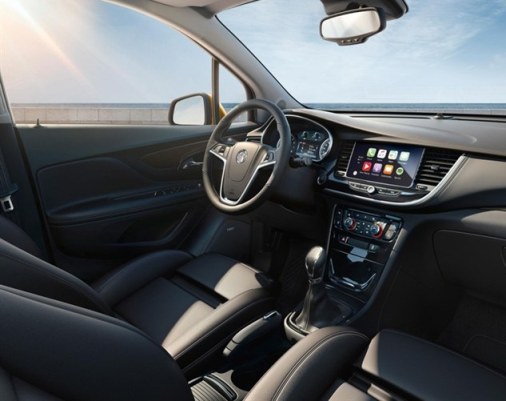 ---
24 MONTHS
INITIAL PAYMENT: £1,461.94


£121.82


£146.19


---
24 MONTHS
INITIAL PAYMENT: £1,199.25


£133.25


£159.90


---
24 MONTHS
INITIAL PAYMENT: £882.20


£147.03


£176.44


---
24 MONTHS
INITIAL PAYMENT: £491.99


£163.99


£196.79


---
36 MONTH LEASE
INITIAL PAYMENT: £1,510.04


£125.83


£151.00


---
36 MONTHS
INITIAL PAYMENT: £1,209.74


£134.41


£161.30


---
36 MONTHS
INITIAL PAYMENT: £865.51


£144.25


£173.10


---
36 MONTHS
INITIAL PAYMENT: £466.91


£155.63


£186.76


---
48 MONTH LEASE
INITIAL PAYMENT: £1,565.81


£130.48


£156.58


---
48 MONTHS
INITIAL PAYMENT: £1,237.28


£137.47


£164.97


---
48 MONTHS
INITIAL PAYMENT: £871.55


£145.25


£174.31


---
48 MONTHS
INITIAL PAYMENT: £461.94


£153.98


£184.77


---
Interior Design
The new Vauxhall Mokka X's interior is all about quality, comfort and airy, welcoming space. Supportive, high-mounted seats, comfortably placed controls and premium trim all add to the sense of roominess. Quality trim materials, smooth metallic detailing and chrome instrument-rings also heighten the refined feel of the new Mokka X.
EXTERIOR DESIGN
The new Vauxhall Mokka X SUV keeps you confidently on track, whether you're on the motorway, downtown or in the country. If the going gets tough off-road, or in bad weather, the all-new Mokka X has an intelligent four-wheel-drive system to give you improved stability, traction and handling.
BLUETOOTH AND USB
All new Vauxhall Mokka X audio units feature a USB interface, letting you hook up most MP3 players, smartphones and USB sticks to your new Mokka X's infotainment system and access music, podcasts and other files via the steering-wheel remote controls. Plus, Bluetooth gives you hands-free operation.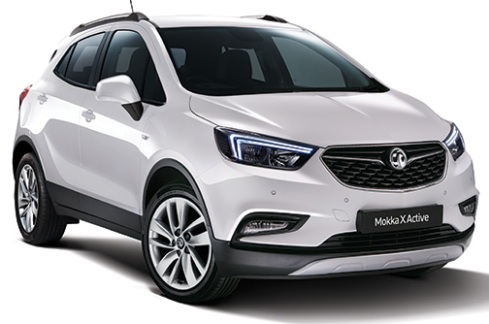 ---
*Vauxhall Mokka X Elite 1.4T 5 Door Car Lease Terms
All Vauxhall Mokka X 1.4T Elite Nav car lease offers are based on Car Leasing - With 3, 6 or 9 months down followed by 23 / 35 or 47 Payments. Business contract hire and Vauxhall Mokka Personal car leasing deals.
*Prices are based on 5,000 Miles pa. ( We can quote from 5,000 - 40,000 Miles per annum )
*Other miles and terms available upon request - Please Click Below For A Free Quote.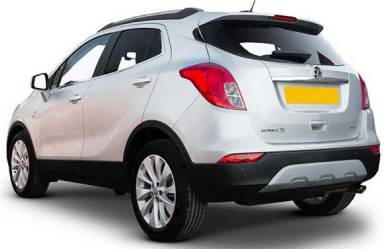 ---
For more information on the Vauxhall Mokka X Elite cheap car leasing special offers please call us on the below number.

---

nder.
All of our Vauxhall Mokka X Elite lease car contracts are based on finance contracts and as such come with a few points to note. Firstly failure to keep up to date with payments may result in a charge from the finance provider. Secondly, cancellations may result in a fee being incurred. Thirdly, Initial Payments are typically taken just after you take delivery of the car (not is all cases) and is part of the finance rental (not refundable)
Vauxhall Mokka X leasing offer pricing is correct as of time of publication. We reserve the right to withdraw any offer, service or price without notice. Errors and omissions excepted.
In all cases Smart Lease are acting as a credit broker and not a lender.
Smart Lease is authorised and regulated by the financial conduct authority.
Consumer Credit Interim Permission is 648780.