Nissan Car Lease Deals


Here at Smart Lease, we do everything we can to bring you the best Nissan leasing deals, with unbelievable offers currently available on all models in the range. As a leading supplier of Nissan lease cars in Northampton, we can proudly say we have some of the lowest prices and hard to beat lease deals for Nissan vehicles.

Our low-cost Nissan car lease deals start at just £129.99 per month. We have all the latest models available, making it possible for you to arrange a Nissan Juke lease or the ever popular Nissan Qashqai, one of the best SUVs on the market right now.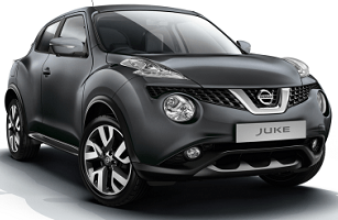 Ready to lease today, we have Nissan leasing deals to suit all requirements including the desirable Nissan JUKE 1.5 DCi 5 DOOR in a range of colours, specifications, and trim levels. From performance cars such as the Nissan GT-R from the Fast and Furious movie series to city cars and family cars, we are sure to have the right Nissan car lease price for you, at a very competitive rates.

Get a quote for cheap Nissan lease deals today
01604 497572



As one of the leading vehicle manufacturers, Nissan cleverly balances streamline designs with cutting-edge technology, offering a range of vehicles to suit many requirements. Whether you want something sporty or a vehicle that is fuel efficient, Nissan caters for all needs - call us, we are sure to have the perfect car leasing deal for you.
From Nissan personal lease packages, to hard to beat business lease offers, we cater our services and work hard to find the perfect package for our customers.
Finding the right lease deals for Nissan vehicles



We can help you find the right lease deal based on your personal requirements. For all Nissan lease enquiries, contact our friendly sales team who will happily tailor a package that's perfect for you. You can speak to them in person by calling 01604 497572 and they are sure to beat any quote you have already received for a Nissan lease car.