SEAT IBIZA 1.0 TURBO TSi FR SPORT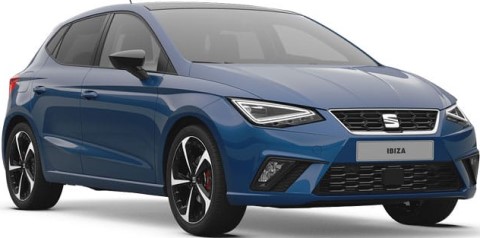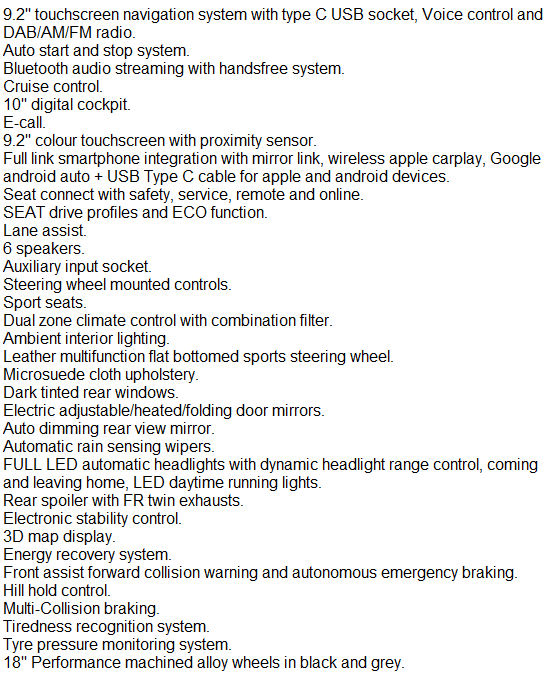 They've come a long way since 1950 and you can now lease popular models such as the Ibiza, Leon and Mii through us. Check out our best Seat Ibiza FR car leasing deals below.
---
24 MONTHS

£1,999.99


£113.15


£135.78


---
24 MONTHS

£1,599.99


£132.16


£159.02


---
24 MONTHS

£1,316.25


£146.25


£175.50


---
24 MONTHS

£979.31


£162.21


£195.86

---
24 MONTHS

£547.47


£182.49


£218.99

---
You'll love the SEAT Ibiza FR Sport.
It's designed to be driven - with great looks, advanced technology, comfort and plenty of power under the bonnet.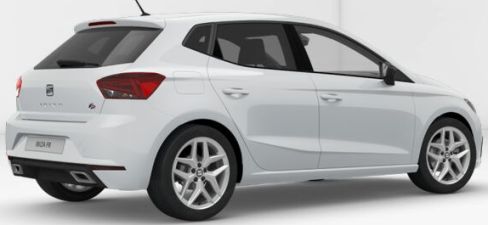 Smart Lease - Specialist in car leasing the SEAT Ibiza FR Sport
---
Seat Ibiza Car Leasing Terms
Seat Ibiza FR Sport car leasing deals are based on Business & Personal Car Leasing, With 3, 6, 9 or 12 months down followed by 23 or 17 monthly Payments.
*Based on 5,000 Miles per annum.
*Alternative Ibiza FR models, mileages and lease profiles available on request.

---
If you would like a full quotation on leasing a Seat Ibiza FR Sport simply complete the quote form above and we will send you a full business or personal car leasing quotation.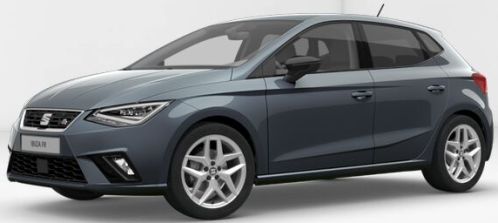 ---
The SEAT Ibiza
The Ibiza is great to drive and sits among the best in its category. Equipped with a spacious interior, the car is practical and looks great. Fairs well against its competitors like the Ford Fiesta and Vauxhall Corsa.
A SEAT Ibiza is one of the most stylish sporty hatchbacks currently available on the British market it remains true to the companies routes, with a long bonnet and sharp drop back and moderate flared arches that are paired with the bodies detailed creases. The Ibiza is available with SEAT's diesel and Petrik engines, automatic and manual gearbox options.
The Ibiza is in no way understated, it's one of the most stylish small hatchbacks currently on the market and the range of trim levels offer varying amounts of tech and interior styling options. Popular for it's small economical engines, both business and personal users may opt for the Ibiza for the benefit in fuel efficiency and reduced emissions.
Fun to drive, great to look at and excellent value for money on both business and personal leasing deals, the Seat Ibiza is a superb little supermini that is well worthy of being considered against the Ford Fiesta, Mazda 2 and Mini.
Seat Ibiza has certainly made its mark in the super-mini section of the market and testimonial to that is, it has sold over 5.5 million since 1984. The latest models in the range offer stylish design and sporty features with superb running costs. This model which has been award winning, will certainly continue in its popularity to its customers.
The name SEAT previously stood for the acronym Sociedad Española de Automóviles de Turismo, which translates into English as Spanish Touring Car Company.
All SEAT Ibiza cars leased through Smart Lease come with an official manufacturer's warranty, free delivery and phone support throughout the duration of the lease contract.
---
In all cases Smart Lease are acting as a credit broker and not a lender.
Smart Lease is authorised and regulated by the financial conduct authority.
Consumer Credit Interim Permission is 648780.