RENAULT KADJAR 1.3 TCE 140 GT LINE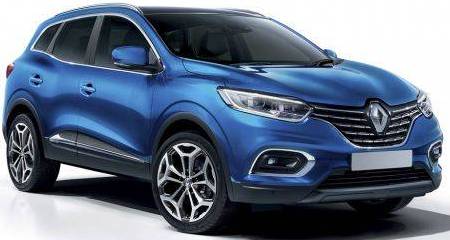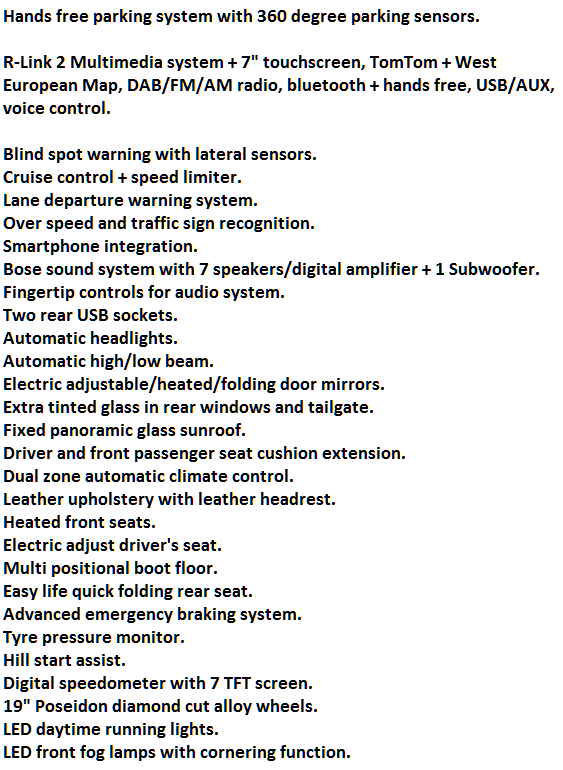 Below is a list of our Renault Kadjar car leasing and business contract hire rates. All of our deals are competitively priced and many of the cars that we source are in stock and can be delivered quickly.
---
24 MONTHS

£1,723.39


£143.61


£172.34


---
24 MONTHS

£1,413.72


£157.08


£188.49


---
24 MONTHS

£1,039.94


£173.32


£207.98


---
24 MONTHS

£579.94


£193.31


£231.97


---
36 MONTH LEASE

£1,870.50


£155.87


£187.05


---
36 MONTHS

£1,498.52


£166.50


£199.80


---
36 MONTHS

£1,072.09


£178.68


£214.41


---
36 MONTHS

£578.34


£192.78


£231.33


---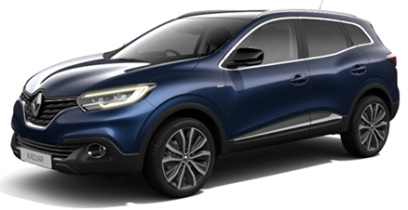 ---
RENAULT KADJAR GT LINE CAR LEASING OFFER TERMS
Renault Kadjar 1.3 TCE 140 GT Line car leasing offers are based on business and personal leasing.
With 3, 6, 9, or 12 payments down followed by 35 or 23 months.
*Prices are based on 6,000 Miles pa.
( We can re quote from 6,000 - 45,000 Miles per annum )
*Please Click Below For A Free Quote.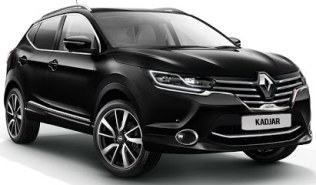 If you would like a full quotation on leasing a Renault Kadjar simply click the Quote Request button above and we will send you a full business or personal car leasing quotation.
Leasing the new Renault Kadjar has never been so simple.
---
The Renault Kadjar is a futuristic looking crossover, it comes equipped with a 1.3 -1.6 Litre engine depending on whether you opt for a petrol or diesel version. The drive is nice and interior space is plenty, which is sometimes an issue in crossover cars that look the part but don't deliver. You can count on the Kadjar as a quality all round vehicle.
The Renault Kadjar is a fine looking SUV that stands out from the crowd. It's bold, it's angular, it's distinctive and the family will absolutely love it. With plenty of space for 3 adults in the back and a panoramic roof as standard on S Edition and GT Line models - it's a pleasure to be a passenger - as well as to drive.
The Renault Kadjar is a mid-sized family cross-over offering from Renault. It's similar in size to the Ford Kuga or Nissan Qashqai. In fact, Nissan and Renault have co-developed the car to help share the costs. Renault have cleverly increased the body over hangs however, to give a slightly more practical wheelbase and bigger boot.
The Renault Kadjar is a practical cross over that ticks a lot of the value boxes. Very good to look at and with a good amount of specification across the range it can feel very premium. The specification added to the overall space the car provides makes for a pleasant and useful family vehicle without being too cumbersome on the city streets.
Like all the best family Crossover models, this Kadjar requires very little acclimatisation once you set off behind the wheel. Unless you really start to throw the thing around, you'll find that it handles just like any ordinary family hatchback and rides probably better than most of them.
The Kadjar is offered in a choice of four trim levels. The range kicks off with the Play, which gets 17-inch alloy wheels and rear parking sensors as standard. The next step up, the Iconic, is the pick of the range, adding sat nav and 19-inch wheels; and above that are the S-Edition and the top spec GT Line.
At Smart Lease, you will not only discover great Renault Kadjar car leasing deals, but also enjoy the manufacturer's standard warranty, plenty of customisation options, and superb customer services.
Leasing a Renault Kadjar gives you an excellent chance to drive an amazing vehicle at an incredible price. If you would like any more information on a Renault Kadjar then please simply get in contact with us by phone on 01604 497572
It couldn't be easier to organise your Renault Kadjar lease through Smart Lease. We help you find the best Kadjar leasing offers by comparing deals from local and national leasing companies. You can then adjust your Kadjar lease contract length, initial payment and annual mileage to suit your needs.
---

nder.
In all cases Smart Lease are acting as a credit broker and not a lender.
Smart Lease is authorised and regulated by the financial conduct authority.
Consumer Credit Interim Permission is 648780.
All of our Renault Kadjar lease car contracts are based on finance contracts and as such come with a few points to note. Firstly failure to keep up to date with payments may result in a charge from the finance provider. Secondly, cancellations may result in a fee being incurred. Thirdly, Initial Payments are typically taken just after you take delivery of the car (not is all cases) and is part of the finance rental (not refundable)
Renault Kadjar leasing offer pricing is correct as of time of publication. We reserve the right to withdraw any offer, service or price without notice. Errors and omissions excepted.