RENAULT CAPTUR 0.9 TCE 90 IONIC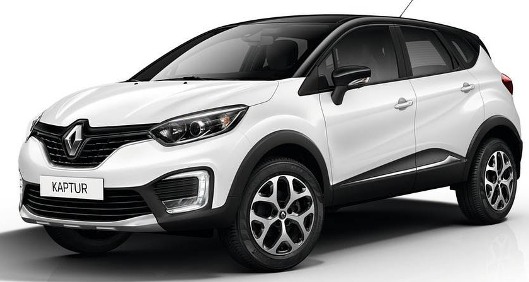 *THIS IS A OLD OFFER AND MODEL.
PLEASE CLICK THE BUTTON BELOW TO SEE ALL ARE NEW OFFERS.
Get The Brand New Renault Captur Leasing Deals. All Renault Leasing Offers Include Delivery, Road Tax and an Official Manufacturer's Warranty!
---
The Renault Captur 0.9-litre TCe petrol engine, which is steadily becoming the most popular choice, makes for a sensible lease if you're only doing the school run or driving around town. Despite its small size, this three-cylinder, the engine is smooth and feels faster than the 13.2-second 0-62mph time suggests it will.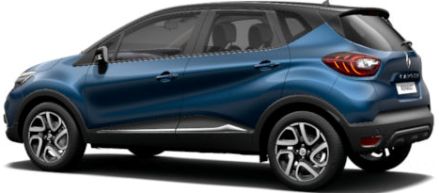 The leasing figures below provide guide pricing for the Renault Captur Ionic car leasing deals. Please use the Request a Quote below or telephone us to obtain a personalised Renault Captur lease quote which can be adapted to suit your exact requirements, considering annual mileage, initial rental. We sometimes have offers which may not be displayed on our website so please speak to us before placing your order elsewhere.
---
RENAULT CAPTUR CAR LEASING OFFER TERMS
Renault Captur 0.9 TCE Ionic car leasing offers are based on business and Renault Captur personal leasing deals.
With 3, 6, 9, or 12 payments down followed by 35 or 47 months.
*Prices are based on 5,000 Miles pa.
( We can re quote from 5,000 - 45,000 Miles per annum )
*Please Click Below For A Free Quote.
If you would like a full quotation on leasing a Renault Captur Iconic simply click the Quote Request button above and we will send you a full business or personal Captur car leasing quotation.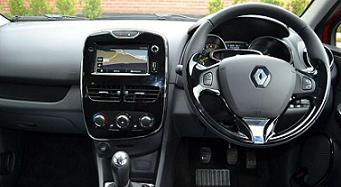 ---
We offer industry leading Renault Captur car leasing special offers on new cars supplied by UK franchised dealers. Whether you're looking for Renault Captur business leasing or a personal Renault Captur car lease, Smart Lease can help, we search the whole of the UK vehicle leasing market for the best deals to display. We even arrange free UK mainland delivery to your door.
Leasing the new Renault Captur has never been so simple.
Car Tax Included For The Term Of The Car Lease Offer
FREE Metallic paint.
FREE Delivery
NO ADMIN FEES
---
The Renault Captur
The Captur kick-started Renault's range of popular SUVs and crossovers in 2013, and it has lived up to its name and gone on toCapture a sizeable chunk of the market. It's also Renault's most popular car in the UK, outselling the Clio and the Megane.
The Renault Captur has a decent amount of interior space. For a small car there's plenty of room in the front, and your rear-seat passengers won't feel cramped
The 377-litre boot is easy to load because there's no lip between the boot floor and the opening. You can drop the boot floor down to give you an impressive 455 litres of space. Flip the seats down and there's a 1,235-litre space available.
The Renault Captur's real selling point. It looks off-roady but, ironically, is best at home in the city. It's ideal if you want the security of a tall car but without the tricky-to-park size of a bigger SUV, such as a Nissan Qashqai.
The Renault Captur is buzzing with high-tech gizmos and gadgets, offering not one, but three fully touch-sensitive multimedia systems – R&Go, Media Nav and R-LINK – in addition to DAB radio as standard. Everything is at your fingertips: navigation, driving modes, apps, music. Just touch and go. It's as simple as that.
Based heavily on the Renault Clio, the Captur makes a lot of sense for anyone torn between a conventional hatchback and an SUV, offering surprising practicality and interior space in a compact package. Its considerable popularity comes as little surprise and it's a formidable opponent to the Vauxhall Mokka, Peugeot 2008 and Fiat 500X, as well as the Jeep Renegade.
A raised roofline means there's plenty of headroom in the front and back for adults, with enough legroom for all but the tallest passengers. It's also possible to move the rear seats to increase knee room or luggage space.
---

In all cases Smart Lease are acting as a credit broker and not a lender.
Smart Lease is authorised and regulated by the financial conduct authority.
Consumer Credit Interim Permission is 648780.
All of our Renault Captur lease car contracts are based on finance contracts and as such come with a few points to note. Firstly failure to keep up to date with payments may result in a charge from the finance provider. Secondly, cancellations may result in a fee being incurred. Thirdly, Initial Payments are typically taken just after you take delivery of the car (not is all cases) and is part of the finance rental (not refundable)
Nissan Renault Captur leasing pricing is correct as of time of publication. We reserve the right to withdraw any offer, service or price without notice. Errors and omissions excepted.