FORD FOCUS 1.5T 150ps ECOBOOST ST LINE NAV 5 DOOR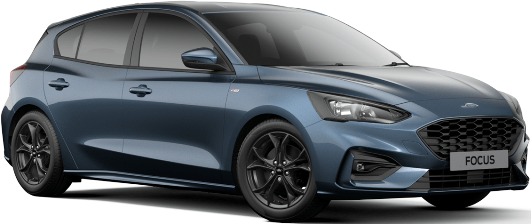 Please see below lease prices for the new Ford Focus ST Line personal car leasing deals and business contract hire offers. All of our Ford Focus special offers have great discounted prices and many of the cars are in UK stock . Use our Request A Quote buttons to receive a free Ford Focus lease quote.
---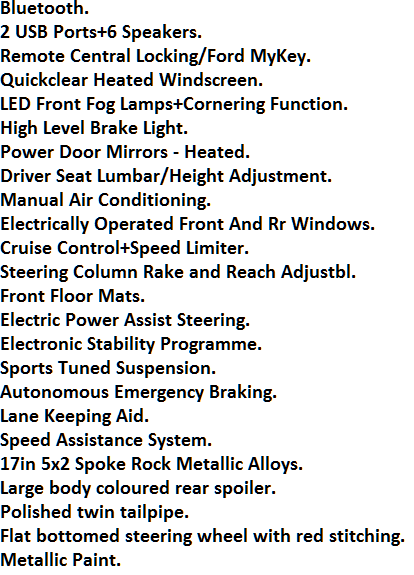 If you would like a full quotation on leasing the Ford Focus ST Line Nav simply complete the request a quote form below and we will send you a full business or personal Ford Focus ST Line car lease quotation. If you are happy with the quote and want to lease the Ford Focus ST Line Nav just complete the application form attached to the quote we email you and simply email back. Once you have submitted your application we will contact you with a decision (typically within 24 hours). Leasing a Ford Focus has never been easier.
---
24 MONTHS

£1,759.18


£146.59


£175.91


---
24 MONTHS

£1,439.91


£159.99


£192.40


---
24 MONTHS

£1,061.51


£176.91


£212.30


---
24 MONTHS

£591.99


£197.33


£236.79


---
36 MONTH LEASE

£2,029.34


£135.28


£162.34


---
36 MONTHS

£1,727.18


£143.93


£172.71


---
36 MONTHS

£1,383.64


£153.73


£184.48


---
36 MONTHS

£989.88


£164.98


£197.97


---
36 MONTHS

£533.99


£177.99


£213.59


---

£1,773.56


£147.79


£177.35


---
48 MONTHS

£1,401.38


£155.70


£186.85


---
48 MONTHS

£987.13


£164.52


£197.42


---
48 MONTHS

£523.14


£174.38


£209.26


---
The New Ford Focus ST Line – probably one of the brand's most iconic models and one if its most popular as well. It certainly appeals to the young and to car enthusiasts – but it also makes for a great choice in family car. There's enough room to seat 5 adults and it returns a very good 57.7 mpg – so you won't be paying over the odds for fuel. Call us today on 01604 497572 to discuss our Ford Focus contract hire and personal car leasing options.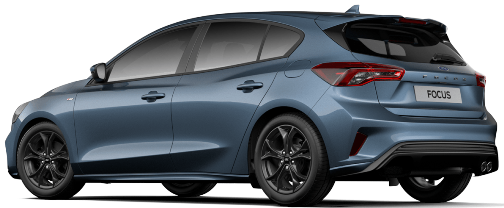 The new Ford Focus ST Line is one of the most technologically advanced cars available today.
It's equipped with an array of state-of-the-art systems and features, all designed to make every journey safer and more efficient.
Bluetooth, voice control & USB connection.
Ford Focus SYNC includes Emergency Assistance.
Machined alloy pedals, special sports steering wheel, branded scuff plates… The Ford Focus ST-Line rewards you everywhere you look, every time you take to the road. And with red-trimmed sports seats you'll be able to enjoy the drive from a position of command and comfort.
Its innovative 1.5T Ecoboost 150PS petrol engine has helped make the new Ford Focus ST Line the most fuel-efficient car in its class, achieving 57.7mpg. So you can look forward to rock bottom running costs.
The Focus is one of Fords best-selling vehicles and you can see why. The Ford Focus provides you with the complete hatchback experience, it looks great and the interior is extremely roomy, which is what you expect in a good hatchback. If you are looking for the complete hatchback experience then look no further than the Ford Focus ST Line.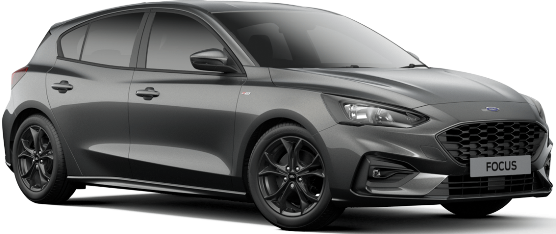 ---
*Ford Focus 1.5T 150 ST Line Nav Car Leasing Deal Terms.
Based on, 3, 6, 9, 12 or 15 in advanced followed by 47 / 35 / 23. Business Lease and Ford Focus ST Line Personal car leasing.
*Prices are based on 5,000 Miles pa. ( We can quote from 5,000 - 40,000 Miles per annum )
*Other miles and terms available upon request
*Please Click Below For A Free Quote.

---
At Smart Lease we can offer you alternate lease quotations on the Ford Focus to include different trim levels or optional equipment. So if you would like a quote on a different Ford Focus lease quotation just let us know. We can also add maintenance packages to any of our Focus car leasing offers to include, servicing, maintenance, road side assistance and replacement tyres. We have a wide variety of Ford Focus Leasing deals available and can quote on a different derivative if you cannot see what you are looking for.
---
Ford Focus ST Line Car Leasing and Ford Focus Contract Hire Deals
Don't see the car you want? Call us now on 01604 497572 for our best car leasing deals on any make or model of vehicle.
---
roker and not a lender.
Smart Lease is authorised and regulated by the financial conduct authority.
Consumer Credit Interim Permission is 648780.
All of our Ford Focus St Line Lease car contracts are based on finance contracts and as such come with a few points to note. Firstly failure to keep up to date with payments may result in a charge from the finance provider. Secondly, cancellations may result in a fee being incurred. Thirdly, Initial Payments are typically taken just after you take delivery of the car (not is all cases) and is part of the finance rental (not refundable)
Ford Focus ST Line Nav Leasing pricing is correct as of time of publication. We reserve the right to withdraw any offer, service or price without notice. Errors and omissions excepted.