FORD FOCUS 1.0T 125ps ECOBOOST M-HYBRID ACTIVE 5 DOOR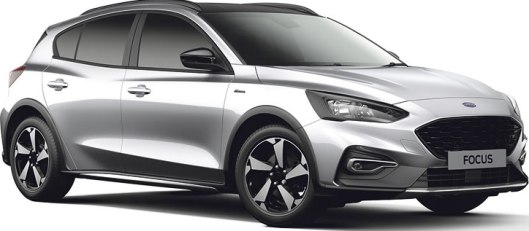 Front and Rear Parking Sensors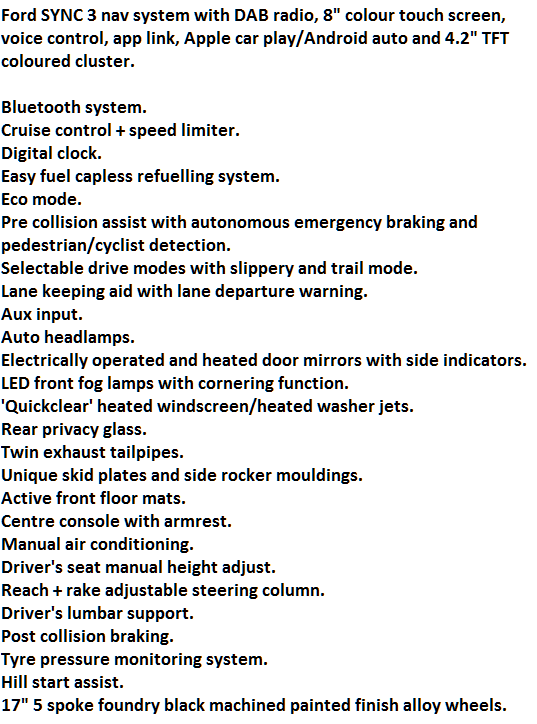 *Self Charging Hybrid
If you would like a full quotation on leasing the Ford Focus Active simply complete the request a quote form below and we will send you a full business or personal Ford Focus Active car leasing quotation. If you are happy with the quote and want to lease the Ford Focus Active just complete the application form attached to the quote we email you and simply email back. Once you have submitted your application we will contact you with a decision (typically within 24 hours). Leasing a Ford Focus has never been easier.
---
48 MONTHS

£1,842.69


£153.55


£184.26


---
48 MONTHS

£1,455.98


£161.77


£194.13


---
48 MONTHS

£1,025.59


£170.93


£205.11


---
48 MONTHS

£543.54


£181.18


£217.41


---
36 MONTHS LEASE

£1,840.92


£153.41


£184.09


---
36 MONTHS

£1,474.74


£163.86


£196.64


---
36 MONTHS

£1,055.14


£175.85


£211.02


---
36 MONTHS

£569.19


£184.73


£227.67


---
The rugged and versatile All-New Focus Active crossover delivers practicality, flexibility and utility. Increased ride height and extended wheel arches let you command the road. And the larger tyres make the vehicle more stable, increasing your confidence in all terrains.
The Ford Focus Active crossover is an entirely new concept for Focus. SUV-inspired design seamlessly blends form with function to deliver a cabin that's rugged yet sophisticated. And a series of smart technologies, including selectable drive modes, put you in control of your own adventures.
Selectable Drive Modes in the All-New Focus Active enable you to personalise your driving experience by altering the throttle response, steering, gear-change behaviour and more. There are up to seven different modes including Normal, ECO, Sport, Comfort, Eco-Comfort, Slippery and Trail. So, whether you're cruising on the motorway or tackling muddy lanes, the All-New Focus Active helps you get the most from every drive.
The Focus Active conducts itself much like a normal Focus, which means its steering is light, precise and nicely geared but a little keen to self-centre. Meanwhile, the manual gearshift has a gentle, accurate throw but not much in the way of feel. They make a nice pair, each being satisfying and effortless to use.
The raised ride height on the Focus Active also means there's an inevitable, yet small, increase in body roll through bends, but this is still one of the most rewarding cars in the class to drive spiritedly. Indeed, it's far tidier to drive than most proper SUVs.
Ford has pushed the boat out when it comes to safety technology, fitting the Focus Active with an array of sensors to help predict and avoid collisions, as well as making it tough should the worst happen. 'Evasive Steering Assist' even helps the driver when making an emergency manoeuvre.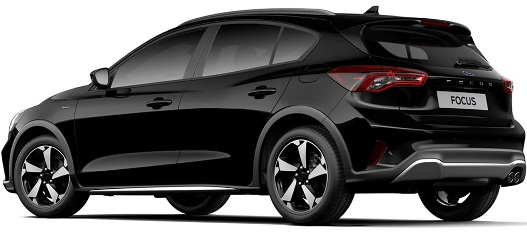 ---
*Ford Focus 1.0T 125 Active Car Leasing Deal Terms.
Based on, 3, 6, 9, 12 in advanced followed by 47 or 35 Payments. Business Lease and Ford Focus Active Personal car leasing.
*Prices are based on 5,000 Miles pa. ( We can quote from 5,000 - 40,000 Miles per annum )
*Other miles and terms available upon request
*Please Click Below For A Free Quote.

---
All the Ford Focus Active car leasing offers are supplied direct from UK Ford dealers, all Ford Focus Active are brand new cars and delivered to your door free of charge.
At Smart Lease we can offer you alternate lease quotations on the Ford Focus to include different trim levels or optional equipment. So if you would like a quote on a different Ford Focus just let us know. We can also add maintenance packages to any of our car leasing offers to include, servicing, maintenance, road side assistance and replacement tyres. We have a wide variety of Ford Leasing offers available and can quote on a different derivative if you cannot see what you are looking for.
---
Smart Lease is authorised and regulated by the financial conduct authority.
Consumer Credit Interim Permission is 648780.
All of our Ford Focus St Line Lease car contracts are based on finance contracts and as such come with a few points to note. Firstly failure to keep up to date with payments may result in a charge from the finance provider. Secondly, cancellations may result in a fee being incurred. Thirdly, Initial Payments are typically taken just after you take delivery of the car (not is all cases) and is part of the finance rental (not refundable)
Ford Focus ST Line Nav Leasing pricing is correct as of time of publication. We reserve the right to withdraw any offer, service or price without notice. Errors and omissions excepted.
Call : 01604 497572

Website URL www.smartlease.co.uk