The Ford Fiesta Edges's handling is so accomplished, and itís such good fun to drive, we thought it would make for an interesting comparison against performance car models from the class below.
FORD FIESTA 1.25i EDGE 5 DOOR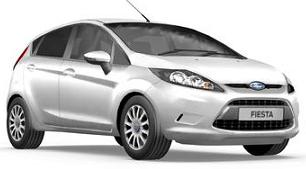 36 MONTH PERSONAL OFFER
OPTION 1.
£539.97
35 PAYMENTS :

£179.99

OPTION 2.
£189.99
DEPOSIT
35 PAYMENTS :

£189.99

*INCLUDES: ALL SERVICING - TYRES - ROAD TAX FOR 36 MOTNHS
Standard Specification :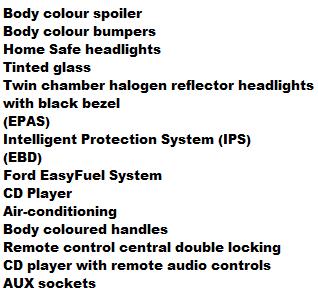 All car offers are based on Car Leasing, 10k miles per annum with stated number of rentals in advance followed by 47 (4yr ) & 35 rentals (3yr) as appropriate. Business rentals exclude VAT / Personal rentals include VAT. All Images are for illustration purposes only.Other terms and miles available upon request.