Please see below lease prices for the new Vauxhall Mokka X with the latest personal car leasing deals and Mokka X business contract hire offers. All of our Vauxhall special offers have great discounted prices and many of the cars are in UK stock . Use our Request A Quote buttons to receive a free lease quote.

The new Vauxhall Mokka's interior is all about quality, comfort and airy, welcoming space. Supportive high-mounted seats, comfortably-placed controls and a premium trim all add to the sense of roominess. Quality trim materials, smooth metallic detailing and chrome instrument rings add to the classic feel.
The Vauxhall Mokka X is a credible alternative in the compact SUV market, with its stylish and eye-catching exterior design allowing it to take plenty of limelight in an often crowded market. Vauxhall Mokka X gives you a vehicle that's perfect for the family, with a host of high level standard equipment and impressive cabin storage.
The Vauxhall Mokka X offers lots of space and equipment to potential owners and since the car is designed as urban transport, the Mokka X comes with protective side protection mouldings and a front skid plate to help it stand out from the crowd. Roof rails are also fitted as standard as is the solar heat-absorbing windscreen. It's a very comfortable car to drive with the petrol unit delivering a nippy performance around town and cruising on the motorway.
Get Brand New Vauxhall Mokka X Lease Deals. When You Lease a Vauxhall Mokka X from Smart Lease. The Offer Includes Delivery, Road Tax and an Official Vauxhall Warranty!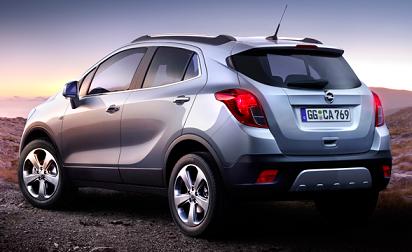 *PLEASE CLICK HERE
FOR THE LATEST VAUXHALL MOKKA CAR LEASING DEALS.