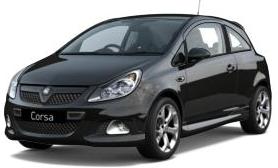 VAUXHALL CORSA CAR LEASING DEALS
---
Smart Lease Specialise In Cheap Vauxhall Corsa Leasing Offers.
Dynamic, exciting, funky and loads of fun, it's the Vauxhall Corsa. With its athletic beauty, flowing lines, bold contours and cool features, the Vauxhall Corsa is a car that can be admired by us all.
Exterior design
The Vauxhall Corsa looks great from every angle. With its strong character and distinctive profile, its presence on the street breaks up the usual grey monotony. You'll fall in love at first sight. And you'll find it even more attractive at second glance.
Interior design
The inside of the Vauxhall Corsa is as stylish as it is outside. You'll be amazed by the space, delighted by the comfort and thrilled by all the clever ways you can customise your Vauxhall Corsa and its features. The inviting ambience, sumptuously comfortable seats, matching dashboard and door trims, piano-lacquer finished surfaces, subtly lit translucent controls and innovative cockpit that places everything exactly where you need it make the Vauxhall Corsa the perfect car to live your life in.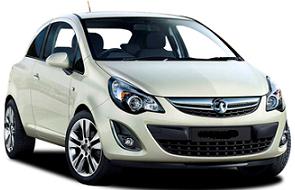 If you are looking for cheap Vauxhall Corsa leasing offers and deals look no futher !! Smart Lease specialise in offering business and personal Vauxhall Corsa contract hire special offers and deals.
Click Below to see all of our amazing Vauxhall Corsa deals and rates.

For more information on the Vauxhall Corsa cheap leasing special offers please call