VAUXHALL CORSA 1.2i SXi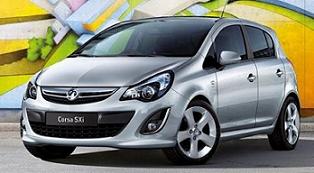 ---
48 MONTH LEASE - 5,000 MILES PER ANNUM
Business = £129.99

Personal = £155.98


---------------------------------------------------------------------------
48 MONTH LEASE - 10,000 MILES PER ANNUM
Business = £138.99

Personal = £166.78


Inside, you´ll be amazed by the ways you can customise your Vauxhall Corsa. Choose a seat trim to brighten things up - or go for coloured door trims, centre consoles, air-vent rings and door handles.
The Vauxhall Corsa SXi is a dream to drive – and it's all made possible by the nippy technology under the shell
---------------------------------------------------------------------------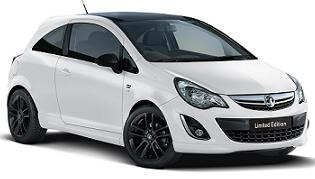 All Vauxhall Corsa 1.2 VTi SXi car offers are based on Car Leasing, With stated number of rentals in advance followed by 47 Payments. Business offers / Personal leasing deals.
Corsa 1.2i Delivery: Usually 12-16 days from order if the car in stock. For all factory orders delivery depends on car manufacturers current lead times for your chosen specification.

For more information on the Vauxhall Corsa 1.2i SXi cheap leasing special offers please call us on the below number.

As standard Corsa leasing offer, the Vauxhall Corsa 1.2 SXi rates advertised includes delivery of a brand new vehicle which comes with a 4 Year Warranty. The price includes road fund licence throughout the contract hire term and the car is collected at contract end of the lease.