SKODA OCTAVIA VRS 2.0 TSi 245 ESTATE AUTOMATIC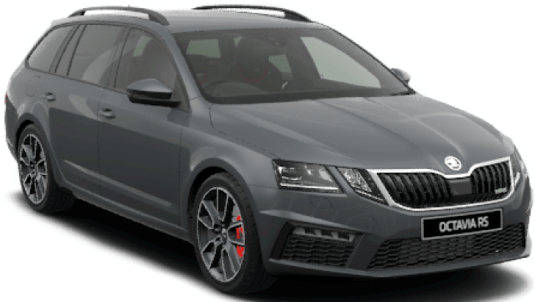 THIS IS NOW AN OLD MODEL AND NO LONGER MADE
THERE WILL BE A NEW RS NEXT YEAR.
At Smart Lease we pride ourselves on offering some of the cheapest Skoda Octavia VRS car leasing deals. Please allow us to demonstrate our fantastic service to you, our competitive pricing and an opportunity to supply your next lease.
---
36 MONTHS

£2,428.50 + VAT

£202.37


£242.85


---
36 MONTHS

£1,945.55 + VAT

£216.17


£259.40


---
36 MONTHS

£1,391.90 + VAT

£231.98


£278.38


---
36 MONTHS

£749.97 + VAT

£249.99


£299.99


---
48 MONTH LEASE

£2,347.20 + VAT

£195.60


£234.72


---
48 MONTHS

£1,854.70 + VAT

£206.07


£247.29


---
48 MONTHS

£1,306.43 + VAT

£217.73


£261.28


---
48 MONTHS

£692.39 + VAT

£230.79


£276.95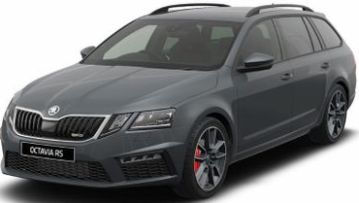 ---
Skoda VRS Car Leasing Offers Terms:
Skoda Octavia VRS Estate Car Leasing prices based on business or Skoda VRS personal car leasing over 48 / 36 Months.
*Prices are based on 8,000 Miles pa. ( We can re quote from 8,000 - 40,000 Miles per annum )
*Please Click Below For A Free Skoda Octavia VRS Car Leasing Quote.

---

nder.
---
The Skoda Octavia VRS is the performance edition of the popular hatchback and estate. It is available as both a petrol and a diesel and with 2WD and four wheel drive. Previously seen as an underdog, the new generation of Octavia vRS has worked hard to become one of the strongest contenders as best value for money hot hatches on the market. Let's find out why.
The Skoda Octavia VRS is not only a sporty performance car it's also a practical car at heart which is why it's so popular to lease for those with families or as a company car. It's got excellent interior luxury and gadgets, decent economy and a spacious cabin for passengers – if you go for the estate then you'll also get an enormous boot.
The Skoda Octavia VRS features a striking rear spoiler on the hatchback version to improve stability and to add a touch of sporty flair. Next is a modern chrome finished exhaust pipe to accentuate that this is no ordinary Octavia. Throw in some massive alloy wheels and chrome door still strips and you've just got yourself a sporty yet sophisticated driving machine.
If you want something even more than the standard Skoda Octavia TSI VRS engine then Skoda have got a slightly suped up option for you. This engine has 245 break horsepower, a 0-62 time of 6.6 seconds and a top speed of 155 miles per hour. You can achieve 42.8 miles per gallon and you'll emit 150g/km of Co2.
A Skoda Octavia vRS personal leasing deal is a great way to get a brand new Skoda Octavia for a small initial outlay and a fixed monthly cost over a fixed term. At the end of the lease contract you simply hand your car back to the finance company and can get another brand new car by arranging another Skoda Octavia lease - or maybe you'll fancy something different!
---
In all cases Smart Lease are acting as a credit broker and not a lender.
Smart Lease is authorised and regulated by the financial conduct authority.
Consumer Credit Interim Permission is 648780.
All lease car contracts are based on finance contracts and as such come with a few points to note. Firstly failure to keep up to date with payments may result in a charge from the finance provider. Secondly, cancellations may result in a fee being incurred. Thirdly, Initial Payments are typically taken just after you take delivery of the car (not is all cases) and is part of the finance rental (not refundable)
Leasing pricing is correct as of time of publication. We reserve the right to withdraw any offer, service or price without notice. Errors and omissions excepted.