SKODA OCTAVIA VRS 2.0 TSi 245 ESTATE MANUAL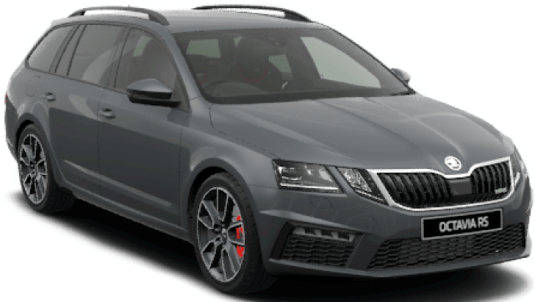 THIS IS NOW AN OLD MODEL AND NO LONGER MADE
PLEASE CLICK BELOW FOR THE NEW OFFERS

Smart Lease helps you find the best Skoda Octavia VRS Estate lease deals from from approved suppliers. You can compare Octavia VRS Estate leasing offers and then tailor the deal to suit you best, by altering the length of lease, the amount of initial payment and your annual mileage. And all our Octavia VRS Estate lease cars come with free delivery.
---
36 MONTHS

£2,279.42 + VAT

£189.95


£227.94


---
36 MONTHS

£1,826.11 + VAT

£202.90


£243.48


---
36 MONTHS

£1,306.47 + VAT

£217.74


£261.29


---
36 MONTHS

£704.79 + VAT

£234.93


£281.91


---
48 MONTH LEASE

£2,207.13 + VAT

£183.92


£220.71


---
48 MONTHS

£1,744.00 + VAT

£193.77


£232.53


---
48 MONTHS

£1,228.46 + VAT

£204.74


£245.69


---
48 MONTHS

£651.07 + VAT

£217.02


£260.43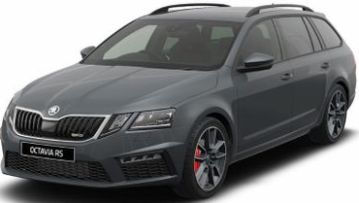 ---
Skoda Octavia VRS Estate Car Leasing Offers Terms:
Skoda Octavia VRS Estate Car Leasing prices based on business or Skoda VRS personal car leasing over 48 / 36 Months.
*Prices are based on 8,000 Miles pa. ( We can re quote from 8,000 - 40,000 Miles per annum )
*Please Click Below For A Free Skoda Octavia VRS Estate Leasing Quote.

---

nder.
VRS models of the Octavia Estate also benefit from an 8-inch touchscreen infotainment system with sat-nav and an integrated wi-fi hotspot. It's one of the easiest touchscreen systems to use.
Getting comfortable behind the wheel is no problem at all, and thanks to wide adjustment to both seat and steering wheel, you can get nice and low in the VRS Estate, almost like in a sports car.
We're now two generations of Octavia on, and this third-generation version has recently had an overhaul which has seen it adopt a more confident look. Gone is the inoffensive smartness of old Octavias, replaced by a quad light design up front that's got more than a hint of old Mercedes E-Class about it.
As well as the plethora of ingenious touches to make living with the Skoda Octavia VRS Estate is an absolute doddle – including a parking ticket holder, a bin and the way the cruise control stays engaged when you change gear (even with the manual gearbox) – it also comes with a slick, easy-to-use satnav as standard.
The Skoda Octavia VRS Estate is the high-performance version of the practical Octavia Estate. The Seat Leon Cupra ST and VW Golf GTI Estate are similar in idea to the Octavia VRS Estate, but the Skoda beats them for practicality.
The Skoda Octavia VRS is not only a sporty performance car it's also a practical car at heart which is why it's so popular to lease for those with families or as a company car. It's got excellent interior luxury and gadgets, decent economy (especially the diesel) and a spacious cabin for passengers – if you go for the estate then you'll also get an enormous boot.
Skoda Octavia has earned a reputation for being a practical and economical lease and the VRS, despite being top of the range and a performance mode, still resonates that ideal. The VRS sports seats and neat and comfortable with classy finished but not over the top.
Exclusive to the Octavia VRS Estate is the performance mode select and a sporty virtual cockpit to enhance your driving experience and feel closer to the car itself. The VRS will have a digital cockpit as oppose to analogue which will display richer information and better performance feedback.
The 2-litre petrol engine boasts 245 break horsepower and a top speed of 155 miles per hour. You'll go from 0-62 in 6.6 seconds. Despite this, you'll still achieve a respectable 43.5 mpg and emit 149 g/km of Co2.
---
In all cases Smart Lease are acting as a credit broker and not a lender.
Smart Lease is authorised and regulated by the financial conduct authority.
Consumer Credit Interim Permission is 648780.
All lease car contracts are based on finance contracts and as such come with a few points to note. Firstly failure to keep up to date with payments may result in a charge from the finance provider. Secondly, cancellations may result in a fee being incurred. Thirdly, Initial Payments are typically taken just after you take delivery of the car (not is all cases) and is part of the finance rental (not refundable)
Leasing pricing is correct as of time of publication. We reserve the right to withdraw any offer, service or price without notice. Errors and omissions excepted.