RENAULT KOLEOS 2.0 DCi 175 ICONIC AUTOMATIC 2WD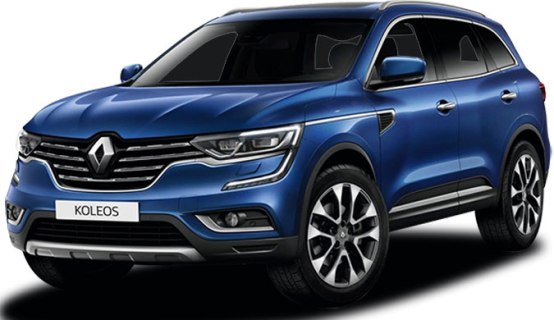 *THIS IS A OLD MODEL AND NO LONGER MADE
PLEASE CLICK BELOW FOR OUR LATEST OFFERS

---
36 MONTHS
INITIAL PAYMENT : £2,172.49 + VAT

£181.04


£217.25


---
36 MONTHS
INITIAL PAYMENT : £1,740.46 + VAT

£193.38


£232.06


---
36 MONTHS
INITIAL PAYMENT : £1,245.19 + VAT

£207.53


£249.04


---
36 MONTHS
INITIAL PAYMENT : £671.75 + VAT

£223.91


£268.70


---
24 MONTHS LEASE
INITIAL PAYMENT : £1,954.69 + VAT

£162.89


£195.46


---
24 MONTHS
INITIAL PAYMENT : £1,603.46 + VAT

£178.16


£213.79


---
24 MONTHS
INITIAL PAYMENT : £1,179.53 + VAT

£196.58


£235.90


---
24 MONTHS
INITIAL PAYMENT : £657.79 + VAT

£219.26


£263.11


---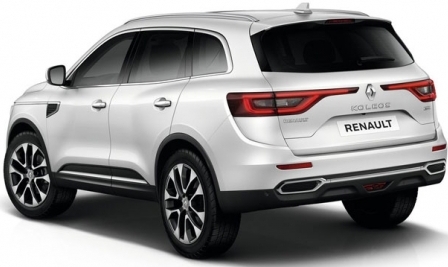 Enjoy the sophisticated cabin
The finest materials, precisely applied with immaculate finishing, All-New Renault KOLEOS immerses you in a world of well-being
Space for everything
Easily accessible thanks to its wider door opening, All-New Renault KOLEOS' spacious cabin welcomes you into a world of well-being. Thanks to its multiple storage areas and sliding armrest, everyone has a place to store their belongings.
Performance
The engines powering the All-New Renault KOLEOS are advanced, reliable and low on consumption, with a combined fuel consumption of up to 57.6 (MPG)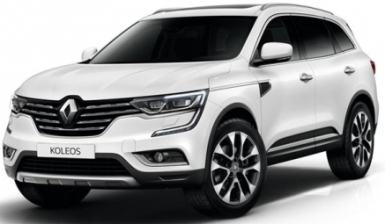 ---
Renault Koleos car lease offers are based on:
Based on 6,000 Miles per annum - Other Miles available, 3 6, 9 or 12 Rentals in advanced followed by 36 or 24 Months.
Renault Koleos Business contract hire deals are + VAT / Renault Koleos Personal car leasing deals include VAT.
*OTHER MILES AVAILABLE ON REQUEST.
If you would like a full quotation on leasing a Renault Koleos simply complete the quote form and we will send you a full business or personal car leasing quotation.
Prices are Based on Metallic paint.
*For more information or alternative prices on the Renault Koleos cheap car lease offers please call us on the below number.

---
In all cases Smart Lease are acting as a credit broker and not a lender.
Smart Lease is authorised and regulated by the financial conduct authority.
Consumer Credit Interim Permission is 648780.