RENAULT CLIO 1.0 TCE 100 IONIC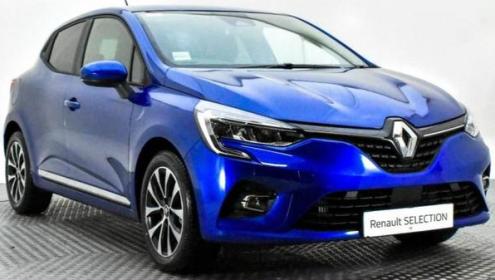 The Renault Clio Ionic car leasing deal is a great way to get a brand new Renault Clio for a small initial outlay and a fixed monthly cost over a fixed term. At the end of the personal car lease term you simply hand your Renault Clio back to the finance company and start again on a new lease offer.
---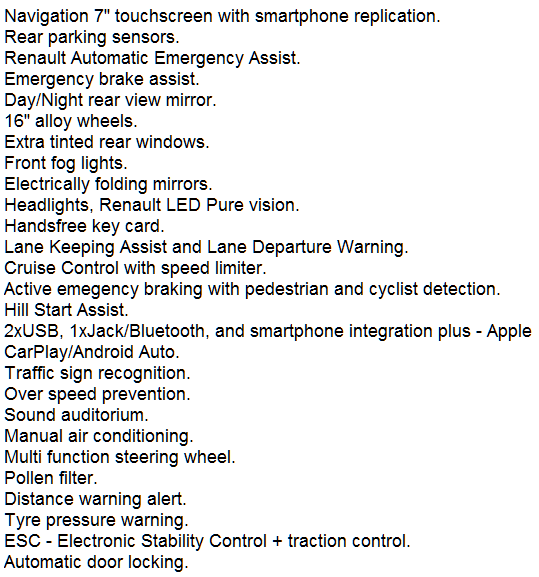 The New Energy TCe engine. The first car to feature this engine, the Renault Clio is capable of 62.7mpg, with CO2 emissions at just 104g/km when fitted with this 3-cylinder, 1000 cc turbo petrol engine. It also enjoys 100 horsepower – just right for sprightly urban motoring!
---
48 MONTHS

£1,587.60


£132.30


£158.76


---
48 MONTHS

£1,254.48


£139.38


£167.26


---
48 MONTHS

£883.63


£147.27


£176.72


---
48 MONTHS

£468.30


£156.10


£187.32


---
48 MONTHS

£162.60


£162.60


£195.12


---
36 MONTHS LEASE

£1,619.10


£134.92


£161.91


---
36 MONTHS

£1,297.11


£144.12


£172.94


---
36 MONTHS

£927.97


£154.66


£185.59


---
36 MONTHS

£500.60


£166.86


£199.99


---
36 MONTHS

£176.13


£176.13


£211.35


---
Get Brand New Renault Clio Leasing Deals. When You Lease a Renault Clio The Offer Includes Delivery, Road Tax and an Official Manufacturer's Warranty!
---
RENAULT CLIO CAR LEASING OFFER TERMS
Renault Clio Ionic car leasing deals are based on 3, 6, 9 or 12 rentals down followed by 35 or 47 monthly Payments.
*Prices are based on 6,000 Miles pa.
( We can re quote from 6,000 - 45,000 Miles per annum )
Please Click Below For A Free Quote.
If you would like a full quotation on leasing a Renault Clio Ionic simply click the Request A Quote button above and we will send you a full business or personal Renault Clio car leasing quotation.
Smart Lease have some excellent leasing offers on the Renault Clio at competitive UK car lease prices.

---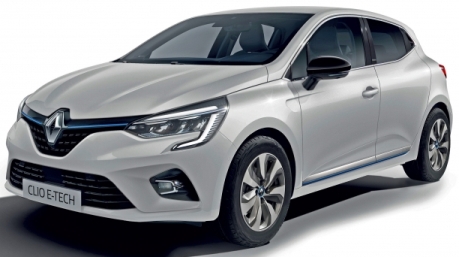 One of Europe's top-selling cars since its launch back in 1990 the Renault Clio continues to go from strength to strength. Being famous for its sporty heritage over the years with the Clio Williams models of the 1990's and then later the Clio Sport 172 and even V6 Trophy models.
This latest iteration provides style and substance in equal measure. An ideal compact hatchback with 300 litres of boot space and fantastic range of engines to suit every requirement.
The Clio returns Renault to its roots as a maker of small cars that are fun, frisky and individual. Pretty as a picture and as sporty as you could ask a car of this kind to be, it claims to offer a sense of esprit that's been recently lacking, not only from its brand but also from the supermini sector as a whole.
The Renault Clio is a fashionable & sporty vehicle that gives an exciting & enjoyable drive. Choosing Renault Clio Lease for your next car brings with it a whole variety of rewards including, economical engines, a comfortable & smartly styled interior design and all in a vehicle that continues to build a great reputation in the UK.
In a design has been stretched to create in this car what is arguably now the most spacious supermini in the class, with around 10% more rear legroom than you'll find in most obvious rivals. Significantly more headroom too, which is impressive bearing in mind the lower roof height.
The latest Renault Clio comes from a family of award winning cars. The Clio is renowned for its supreme handling and precision across all of its engine sizes. The ride is gentle and the performance is smooth. Both the petrol and diesel versions offer enough power to satisfy any driver.
The Renault Clio is one of the most famous cars on the British roads with its drivability, gorgeous looks and superb engines and the fourth generation not only carries on the trend but raises the bar. From a distance you could be forgiven for thinking it was a sports car, that's how good the French manufacturer has made this car. But it's not just about the looks, the new Renault Clio is a fantastic supermini under the bonnet.
The best thing about the Clio is that they have coupe good looks but they are all five doors which means you don't have to give up the sporty feel in exchange for practicality.
The Clio is from a long line of award winners and this has inherited what made the previous Clios so popular. The Renault Clio is not just a great car to look at but also to drive. Leasing a Renault Clio is also an economically viable choice as the discounts are great and the lease prices are low as a consequence. The Renault Clio has class leading technology inside with it being such a new model.
Renault Clio Key Features
• Fourth generation of one of Europe's consistently best-selling cars;
• Twice winner of European Car of the Year awards;
• Up to 88.3mpg with CO2 emissions as low as 83g/km;
• Touchscreen R-Link infotainment system;
• Choice of advanced and efficient petrol and diesel engines
---
In all cases Smart Lease are acting as a credit broker and not a lender.
Smart Lease is authorised and regulated by the financial conduct authority.
Consumer Credit Interim Permission is 648780.
All of our Renault Clio Car Leasing Deals are based on finance contracts and as such come with a few points to note. Firstly failure to keep up to date with payments may result in a charge from the finance provider. Secondly, cancellations may result in a fee being incurred. Thirdly, Initial Payments are typically taken just after you take delivery of the car (not is all cases) and is part of the finance rental (not refundable)
Vehicle pricing is correct as of time of publication. We reserve the right to withdraw any offer, service or price without notice. Errors and omissions excepted.