Personal Leasing

If you are searching for the best deals on personal car leasing we have brilliant offers on lease cars here at Smart Lease - the smarter way to lease your next car.


As well as business leasing, we have some amazing deals on private car leasing right now, with many flexible, affordable solutions to offer you on all makes and models of cars.
What exactly is personal car leasing?

Private leasing is a sensible way to finance a new car. It helps to remove the worry and the stress of car ownership by offering you new cars at value for money prices. You can choose from two leasing methods as part of a personal lease plan consisting of Personal Contract Hire (PCH) and Personal Contract Purchase (PCP). Both options are sensibly priced lease agreements aimed at private individuals or company car drivers provided with a monthly car allowance.

Personal car lease deals enable you to run your own car and have the same benefits as a company vehicle without the worry of tax. This is included in the price quoted and at Smart Lease, you are given a virtually unlimited choice of car lease deals, from city cars to sports, 4x4's and large executive vehicles, enabling you to find the perfect fit with the right car for your personal circumstances.



Easy to arrange and with so many vehicles to choose, personal leasing provides flexible funding between the lease company and their client, who funds the use of the car, but doesn't actually own the vehicle. They use it as their own car, make sure it's insured and maintained, but there is no option to buy the vehicle at the end of the agreement like there is with other types of contract hire agreements.
Opt to upgrade at the end of the lease deal


Once the personal lease deal reaches the end of the agreement you can upgrade your vehicle to a newer model. This is one of the many advantages of a private lease option, pick something new, with the latest specification, and get to drive your dream car every few years or so.

Here at Smart Lease, we have the widest selection of vehicles in stock and always work in partnership with manufacturers and finance companies, so you get the personal lease cars at the best rates, and always have a massive choice of vehicles to suit your lifestyle.

At all stages of the agreement the lease company remains the legal owner of the vehicle with you as the registered keeper, so insuring the car is never a problem and really simple to arrange.
Do you have an employer's car allowance?

Don't worry if you get a car allowance through work, contact us and let us quote you for the best private contract hire deals in the UK. It is our aim to build excellent relationships with our customers and secure the very best vehicles for their individual circumstances. Thanks to our influence in the market sector, we are confident we can provide you with the perfect leasing deal. If you can't find the car you are looking for, we will gladly create a bespoke quotation for you.
Benefits of Personal Leasing Plans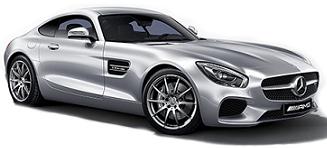 Wondering whether a personal lease option is right for you? Take a look at the benefits:

1. Car tax is included as per the agreement.
2. Resale is never an issue simply return the car at the end of the contract - no hassle, no fuss.
3. Low initial deposits, typically 3 month's rental in advance.
4. Fixed monthly terms.
5. Protection from residual value fluctuations.
6. Able to drive cars that might not be affordable through loans or Hire Purchase Contracts.
7. Option to upgrade vehicle more frequently every 2, 3 or 4 years.
8. Ability to drive new cars and take advantage of advancements in safety, fuel efficiency and comfort.

For all personal car leasing deals please don't hesitate to contact our experts at Smart Lease for a free no obligation quote today.