MAZDA CX-30 SPORT LUX 2.0 SKYACTIV 122 MILD HYBRID
5 DOOR AUTOMATIC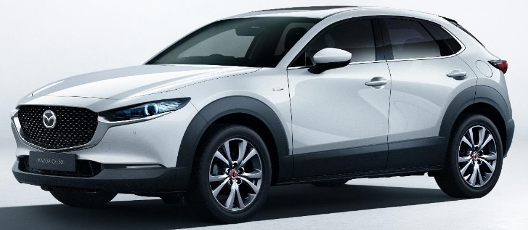 *Lead time = August / September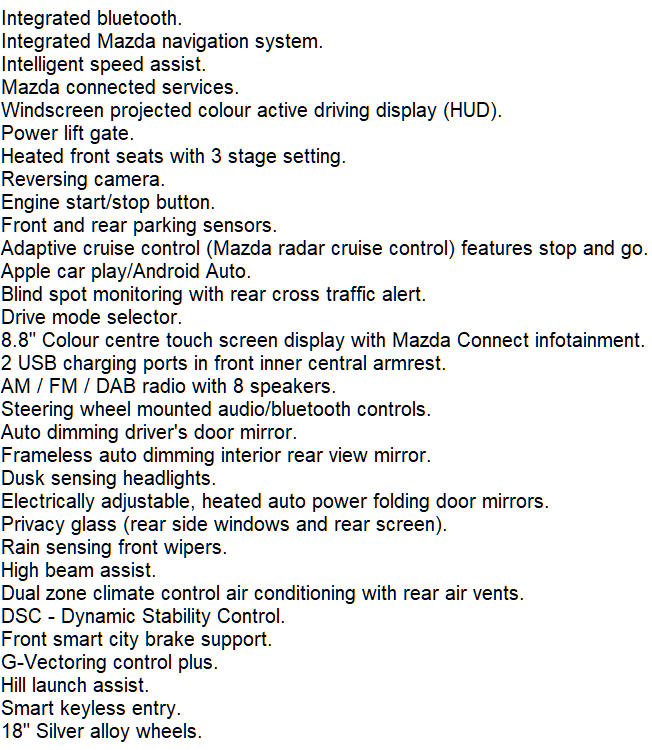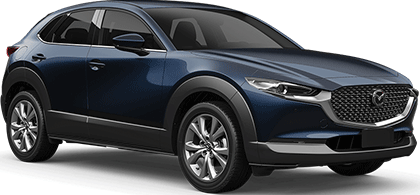 ---
48 MONTHS

£2,498.84 + VAT

£208.23


£249.88


---
48 MONTHS

£1,974.49 + VAT

£219.38


£263.26


---
48 MONTHS

£1,390.80 + VAT

£231.80


£278.16


---
48 MONTHS

£737.12 + VAT

£245.70


£294.84


---
36 MONTHS

£2,607.82 + VAT

£217.31


£259.99


---
36 MONTHS

£2,089.13 + VAT

£232.12


£278.55


---
36 MONTHS

£1,494.65 + VAT

£249.10


£298.93


---
36 MONTHS

£806.32 + VAT

£268.77


£322.52


---
Mazda CX-30 is a stylish compact SUV that was designed to turn heads and celebrate the pure joy of driving. Combining stylish KODO: Soul of Motion design with our award-winning SKYACTIV Technology the car offers a no compromise driving experience whether negotiating inner city roads or touring the countryside.
Mazda CX-30 SKYACTIV Technology delivers responsive driving and uncompromising fuel economy.

---
MAZDA CX-30 SPORT LUX LEASE DEAL TERMS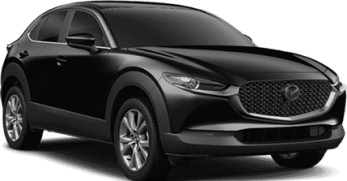 Mazda CX-30 Lease Terms: Mazda CX-30 prices are based on contract hire offers or personal car leasing deals over 3 / 4 Years.
Based on 5,000 Miles pa - Other miles available upon request.
*Based on White paint, Metallic available at an extra cost.
For more information on the Mazda CX-30 car lease offers please call: