MAZDA CX-30 PRIME LINE 2.0 SKYACTIV 122 MILD HYBRID
5 DOOR MANUAL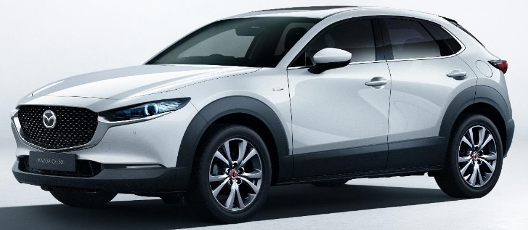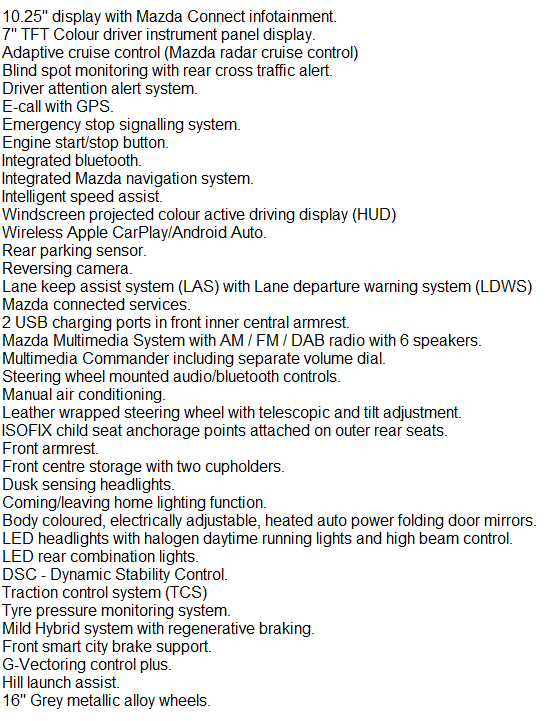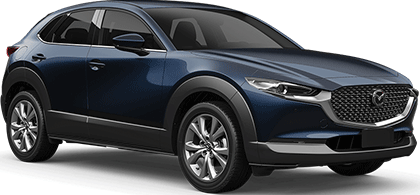 ---
48 MONTHS

£2,354.89 + VAT

£196.24


£235.49


---
48 MONTHS

£1,860.79 + VAT

£206.75


£248.10


---
48 MONTHS

£1,310.71 + VAT

£218.45


£262.14


---
48 MONTHS

£694.67 + VAT

£231.55


£277.86


---
36 MONTHS

£2,299.89 + VAT

£191.58


£229.99


---
36 MONTHS

£1,845.81 + VAT

£205.09


£246.10


---
36 MONTHS

£1,320.53 + VAT

£219.99


£264.10


---
36 MONTHS

£712.37 + VAT

£237.45


£284.95


---
Mazda CX-30 is a stylish compact SUV that was designed to turn heads and celebrate the pure joy of driving. Combining stylish KODO: Soul of Motion design with our award-winning SKYACTIV Technology the car offers a no compromise driving experience whether negotiating inner city roads or touring the countryside.
Mazda CX-30 SKYACTIV Technology delivers responsive driving and uncompromising fuel economy.

---
MAZDA CX-30 PRIME LINE LEASE DEAL TERMS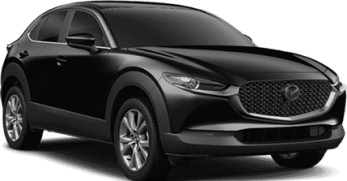 Mazda CX-30 Lease Terms: Mazda CX-30 prices are based on contract hire offers or personal car leasing deals over 3 / 4 Years.
Based on 5,000 Miles pa - Other miles available upon request.
*Based on White paint, Metallic available at an extra cost.
For more information on the Mazda CX-30 car lease offers please call: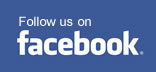 ---
Smart Lease is a trading name of Leaseline Vehicle Management Ltd.
Leaseline Vehicle Management Ltd. and the trading name Smart Lease are authorised and regulated by the Financial Conduct Authority. Our Firms Reference number for our FCA Permission is 668728. We will be acting as a credit broker and not a lender.
We reserve the right to withdraw any offer, service or price without notice. Errors and omissions excepted.