MAZDA 2 HYBRID 1.5h PURE 5 DOOR AUTOMATIC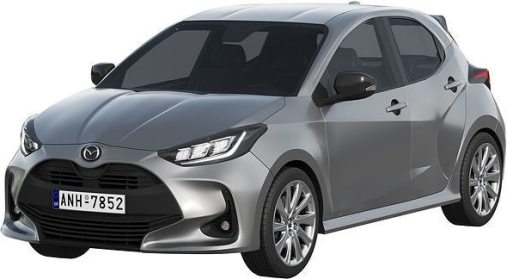 The Mazda 2 Hybrid is the perfect companion for eco-conscious city dwellers who don't want to change their driving habits. The modern hybrid technology gives you the best of both petrol and electric worlds
Please see below lease prices for the new Mazda 2 Hybrid personal car leasing deals and Hyundai Kona business contract hire offers. All of our Mazda 2 Hybrid special offers have great discounted prices and many of the cars are in UK stock . Use our Request A Quote buttons to receive a free Mazda 2 Hybrid lease quote.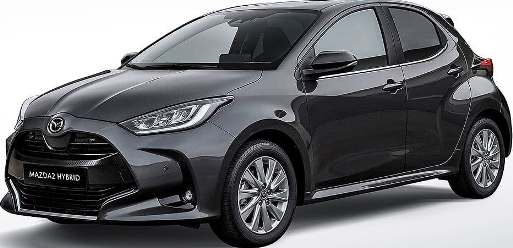 ---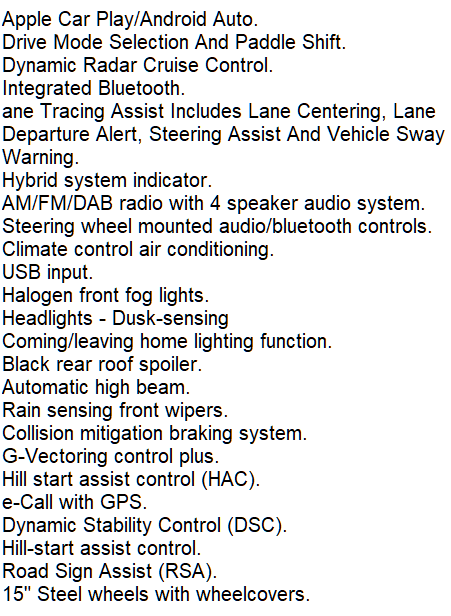 *AUGUST / SEPTEMBER DELIVERY
---
48 MONTHS
INITIAL PAYMENT : £1,910.84


£159.23


£191.08


---
48 MONTHS
INITIAL PAYMENT : £1,509.87


£167.76


£201.31


---
48 MONTHS
INITIAL PAYMENT : £1,063.52


£177.25


£212.70

---
48 MONTHS
INITIAL PAYMENT : £563.65


£187.88


£225.46


---
36 MONTH LEASE
INITIAL PAYMENT : £1,911.82


£159.31


£191.18


---
36 MONTHS
INITIAL PAYMENT : £1,531.61


£169.99


£204.21


---
36 MONTHS
INITIAL PAYMENT : £1,095.76


£182.62


£219.15

---
36 MONTHS
INITIAL PAYMENT : £591.12


£197.04


£236.45


---
Lower your emissions when driving in the city. The hybrid system recycles energy back into the battery when you brake, so you'll generate zero tailpipe emissions when driving in EV mode.
With no battery plug-in charging required, you can drive Mazda's new hybrid like a regular petrol-powered car, but still enjoy the feeling of driving a modern electric vehicle.
The Mazda 2 Hybrid uses smart hybrid technology to switch between electric, petrol, or a mixture of both. As a result, you get optimal performance in all situations.
---
Mazda 2 Hybrid Pure car leasing deals are based on:
Based on 5,000 Miles per annum with 3, 6, 9 or 12 Payments in advanced followed by 35 or 47 Monthly Payments
*Other terms and miles available upon request.

*PLEASE CLICK BELOW FOR A FREE LEASE QUOTE ON MAZDA 2 HYBRID LEASING DEALS

---

nder.
In all cases Smart Lease are acting as a credit broker and not a lender.
Smart Lease is authorised and regulated by the financial conduct authority.
Consumer Credit Interim Permission is 648780.
All of our Mazda 2 Hybrid leasing car contracts are based on finance contracts and as such come with a few points to note. Firstly failure to keep up to date with payments may result in a charge from the finance provider. Secondly, cancellations may result in a fee being incurred. Thirdly, Initial Payments are typically taken just after you take delivery of the car (not is all cases) and is part of the finance rental (not refundable)
Mazda 2 Hybrid car leasing offer pricing is correct as of time of publication. We reserve the right to withdraw any offer, service or price without notice. Errors and omissions excepted.