---
HYUNDAI TUCSON N-LINE 1.6 GDi 132 MANUAL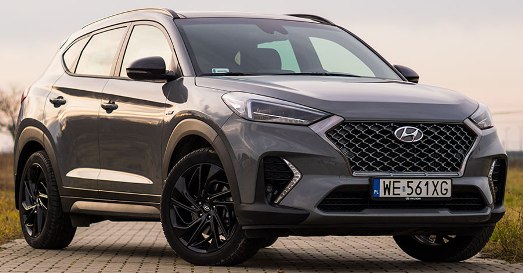 *This offer has ended, please click below for the latest Hyundai Tucson car leasing deals.

Use our Request A Quote buttons below to receive a free Hyundai Tucson car leasing special offer quote.
---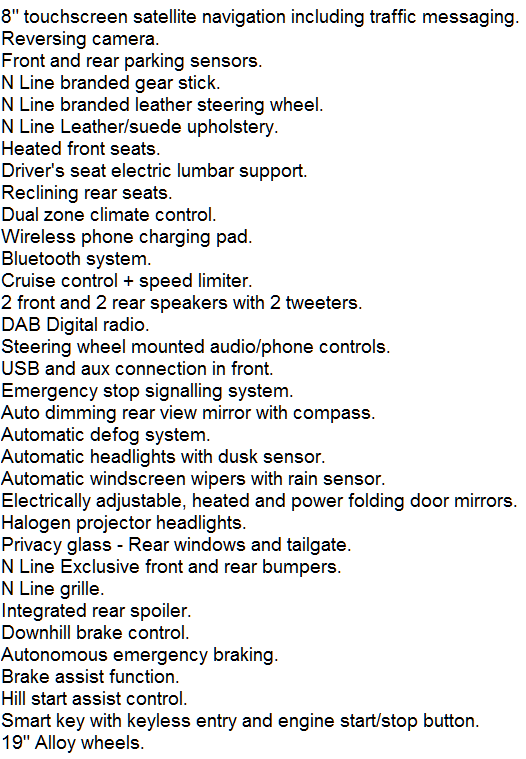 ---
48 MONTHS
INITIAL PAYMENT : £2,134.80


£177.90


£213.48


---
48 MONTHS
INITIAL PAYMENT : £1,686.87


£187.43


£224.91


---
48 MONTHS
INITIAL PAYMENT : £1,188.20


£198.03


£237.64


---
48 MONTHS
INITIAL PAYMENT : £629.74


£209.91


£251.89


---
36 MONTH LEASE
INITIAL PAYMENT : £2,182.89


£181.98


£218.29


---
36 MONTHS
INITIAL PAYMENT : £1,748.80


£194.31


£233.17


---
36 MONTHS
INITIAL PAYMENT : £1,251.15


£208.52


£249.99

---
36 MONTHS
INITIAL PAYMENT : £674.94


£224.98


£269.97


---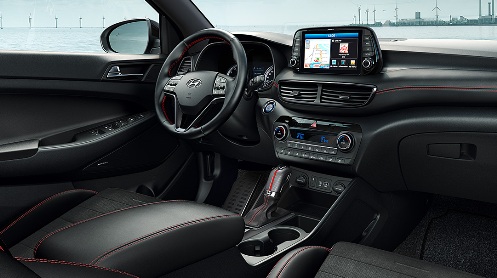 ---
Hyundai Tucson N Line car leasing deals are based on:
Based on 5,000 Miles per annum with 3, 6, 9 or 12 Payments in advanced followed by 35 or 47 Monthly Payments
( We can re quote from 5,000 - 45,000 Miles per annum )
*Other terms and miles available upon request.

*PLEASE CLICK BELOW FOR A FREE LEASE QUOTE ON THE NEW HYUNDAI TUCSON LEASING DEALS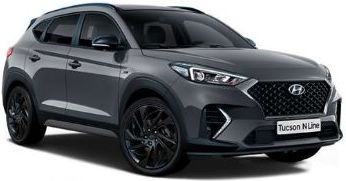 ---
HYUNDAI TUCSON N LINE CAR LEASING
It couldn't be easier to organise your Hyundai Tucson lease through Smart Lease. We help you find the best Tucson car leasing offers by comparing deals from local and national leasing companies. You can then adjust your Tucson lease contract length, initial payment and annual mileage to suit your needs.
We can tailor the Hyundai Tucson N Line car leasing deals quotation to suit you further and if you require a bespoke lease quotation different from the above do let us know and we will be delighted to assist.
Hyundai Tucson leasing deals are available for both business and personal leasing customers
Leasing a Brand New Hyundai Tucson Business or Personal Leasing Deals. When You Lease the new Tucson, The Offer Includes Free Delivery, Road Tax and an Official Hyundai Warranty!
Relaunched in 2018, the Hyundai Tucson has a range of smooth and responsive engines including a 1.6 litre petrol unit producing either 132 PS or 177 PS. Hyundai is also offering the Tucson with a 1.6 litre diesel unit producing either 115 PS or 136 PS. There's also a 48 volt mild hybrid system which is mated to a 2.0 litre diesel unit.
This is the Hyundai Tucson! It's a new SUV that has the likes of the Peugeot 3008 and Nissan Qashqai in its sights. What's more, it comes relatively cheap, with a starting price of only £22,000!
While the standard Hyundai Tucson offers a lot for the money, there's also a sporty Tucson N Line available which offers more performance. The exterior has been refreshed and there's a long list of equipment to attract buyers. Along with the new soft touch dashboard, there's also a touchscreen display and an audio system featuring DAB radio that is fitted as standard.
Along with its superior styling, the Hyundai Tucson also has plenty of substance. Beneath the Tucson's rugged exterior, you will benefit from excellent build quality, an attractive cabin as well as plenty leg and headroom. Even the entry level models of this SUV come packed full of equipment including air conditioning, Bluetooth and six airbags.
Hyundai Tucson are typically generous equipment levels endow every car with dual-zone climate control, 16-inch alloy wheels, LED daytime running lights, a reversing camera, Apple Carplay and Android Auto smartphone connectivity and a generous level of safety equipment.
The Hyundai Tucson's main remit is as comfortable family transport, and its spacious, hardwearing interior does this job very well. There's space for four adults to sit in comfort, a 513-litre boot capable of swallowing plenty of luggage and Isofix points in the outermost rear seats to make fitting child seats safe and easy.
The Hyundai Tucson achieved a five-star Euro NCAP crash test safety rating, so you can be assured it's a safe vehicle. Though the testing procedure has moved on in the four years since the Tucson was last tested, Hyundai's added some safety equipment to keep pace with the rest of the crossover crowd.
---

nder.
In all cases Smart Lease are acting as a credit broker and not a lender.
Smart Lease is authorised and regulated by the financial conduct authority.
Consumer Credit Interim Permission is 648780.
All of our Hyundai Tucson leasing contracts are based on finance contracts and as such come with a few points to note. Firstly failure to keep up to date with payments may result in a charge from the finance provider. Secondly, cancellations may result in a fee being incurred. Thirdly, Initial Payments are typically taken just after you take delivery of the car (not is all cases) and is part of the finance rental (not refundable)
Hyundai Tucson leasing offer pricing is correct as of time of publication. We reserve the right to withdraw any offer, service or price without notice. Errors and omissions excepted.