You will find our Hyundai i10 Comfort lease prices some of the cheapest throughout the UK.
HYUNDAI i10 COMFORT 1.2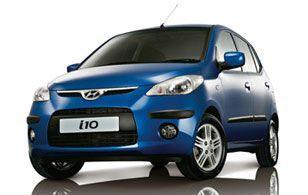 36 MONTH CAR LEASE

£134.99

£155.23
INCLUDES
6 speakers
Air con
Auxiliary input
Central locking

Lease Car Terms: Hyundai i10 Comfort prices are based on contract hire offers or personal leasing car deals over 3 Years.
10,000 Miles pa - Other miles available.
For more information on the Hyundai or all the lease offers please call: