TEL: 01604 497572
FORD FIESTA 1.6 TDCi ZETEC S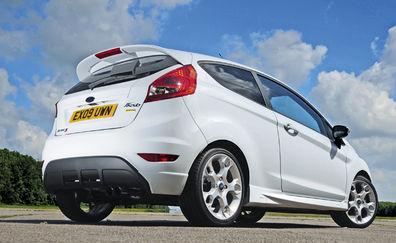 48 MONTHS

£155.99


£187.18


---
36 MONTH

£169.99


£203.98



---
Powerful lines, sporty styling and the dynamic stance of the Ford Fiesta Zetec S make for a vehicle that commands attention.
Comprehensively beating its rivals in almost every regard, the Fiesta is particularly fun from behind the wheel, where no rival even comes close to matching it for sheer fun.
The Fiesta remains the supermini class standard for ride and handling. The firmer springs of the Zetec S can sometimes seem unyielding over particularly bumpy roads – and there's occasionally a little steering corruption – but the pay-off is sharp turn-in and a playful agility that the bulk of its competitors can only dream of.
*CLICK BELOW FOR A FREE FORD FIESTA QUOTATION

Special Offers Terms: Ford Fiesta Zetec S prices based on contract hire or personal car leasing over 36 / 48 Months.
5,000 Miles pa - Other terms and miles available.
We've make cheap car lease deals easy and accessible to everyone.
For more inform