The new Citroen C5 VTR+ Tourer is a spacious family estate car that can carry five people and their luggage in comfort.
You will find Smart Lease UK Citroen C5 VTR+ Estate leasing prices are some of the cheapest throughout the UK.
CITROEN C5 2.2 HDi 173 VTR+ ESTATE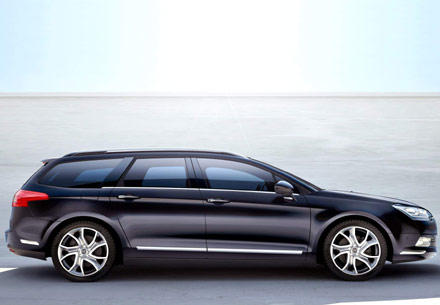 36 MONTH LEASE
COMPANY = £224.99
PRIVATE = £258.73
-----------------------------------------------

The Citroen C5 VTR+ is a stylish family car and it's more refined than most rivals. There are some excellent diesel engines and the suspension provides a cushy ride.
The New Citroen C5 Tourer looks great, and few car rivals can match it for ride comfort or refinement, even some limos aren't as peaceful as top-spec C5s, because these get laminated side glass to help shut out wind noise.

TEL: 01604 497572
Special Offer Prices: Citroen C5 VTR+ Estate rates are based on