WHAT IS CAR LEASING ?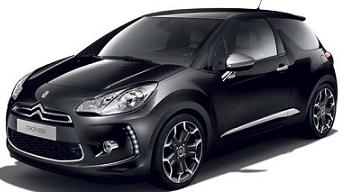 How Does Business Car Leasing Work ?
Business car leasing is undoubtedly now one of the most popular ways to finance a new car or van for a business. The reason business car leasing is so popular is down to its no hassle, balance sheet friendly and gives you better cash flow with no concerns to depreciation or disposal problems of the vehicle at the end of the lease.
Another benefit of business car leasing is company image, your employees will always be in vehicle's 3 Years or younger, the car will always be in warranty and cut any nasty bills which my occur from a older out of warranty vehicle.
Main Benefits:
1. Set monthly payments, you know what you are going to pay for your lease ever month.
2. Monthly payments for business car lease are cheaper than hire purchase or lease purchase.
3. The leasing company will buy in bulk from motor manufacturers, so huge savings can be made and then passed on to you.
4. Due to the nature of business car leasing depreciation or disposal is not an issue to the company.
5. Business leasing is off balance sheet funding.
6. A minimum of 50% of the VAT can be reclaimed back on a business lease.
7. New car every 2 or 3 Years.
8. Maintenance packages available for all your servicing and repairs, but only benefits drivers doing more than 20,000 miles per annum.
9. Road tax included for the duration of the business lease.
10. Business car leasing is hassle free motoring.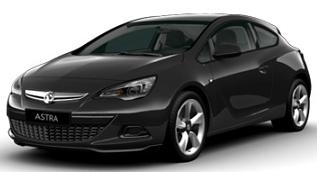 How Does Personal Car Leasing Work ?
Personal car leasing share some of the benefits of business leasing, the hassle free motoring, fixed monthly payments, cheaper than personal hire purchase or personal contract purchase. You get to have a new car every 2 - 3 Years with low initial payments, in most cases road tax is included for the term of the lease. Personal Car Leasing is increasing in popularity, especially in cases where people receive a car allowance from their employer. It allows them to personally lease a car over a long period with the benefits of fixed monthly payments and, as the car remains the property of the leasing company throughout, there is no issue with selling the vehicle when you want to change. You can even request that maintenance costs are covered in the hire agreement throughout the personal leasing term.
Road Tax is generally included for the term of the personal lease
Often cheaper than a personal loan or HP
No worries about depreciation or disposal of the car
Maintenance and servicing can be included on a personal lease
Popular with company car drivers who are given a car or mileage allowance instead of company car.
What Smart Lease Offer
Maintenance packages, including tyres, servicing and repairs also available
6,000 - 45,000 mileage terms
Terms from 24 Months - 48 Months
Flexible options and payment plans
Lease arranged through the UK's largest leasing suppliers and dealers
Personal contract hire, business contract hire, personal contract purchase car lease and van offers also available
All lease cars and vans come with Free UK mainland delivery
Road tax included for the duration of the leasing contract ( Business & Personal )
Hundreds of cheap leasing offers available at any one time business & personal
As a rule of thumb, you can drive a more expensive vehicle - with a lower monthly payments if you personal lease a car. Of course, you have to give the car back at the end of the car lease term, but you can if you want, purchase it at that point. Smart Lease can quote for most makes and models of vehicles including, Mercedes-Benz, BMW, Audi, Vauxhall, Peugeot, Ford, Toyota, Nissan, Fiat, Renault, Lexus, Landrover and others.
For more information on personal & business leasing telephone 01604 497572