You will find our VW Passat Estate SE leasing prices are some of the cheapest throughout the UK.
With a huge load area, well appointed cabin and comfortable, the Volkswagen Passat Estate is a fantastic all-round family car
VW PASSAT 2.0 TDi 140 SE ESTATE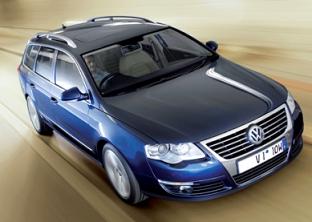 36 MONTHS
BUSINESS = £249.00
PERSONAL = £287.85


A styling overhaul and a few mechanical upgrades ensure this is the most stylish and luxurious VW Passat yet.
Improved sound deadening and a slightly improved range of engines upholds the Passat's fantastic reputation as a long-distance car cruiser.
The spacious Passat Estate from Volkswagen UK is beautifully built with a range of advanced driver assistance systems and huge amount of luggage room.

---
All VW Passat SE TDi Estate car offers are based on Car Leasing, 10k miles per annum with stated number of monthly rentals in advance followed by 47 (4yr ) & 35 rentals (3yr) as appropriate. Business rentals exclude VAT / Personal rentals include VAT. All Images are for illustration purposes only.Other terms and miles available upon request.
As standard leasing deal, the VW Passat SE pricing advertised includes delivery to your door of a brand new vehicle which comes with a 3 Year Warranty. The price includes road fund licence ( road tax ) mand AA Cover throughout the contract hire term and the car is collected at contract end. We can add additional maintenance packages to the leasing contract to include servicing and replacement tyre costs to the contract if required.
At the end of the contract simply hand the car back or purchase from the leasing company or extend the contract.
Other car terms and miles also available.
For more information on this cheap special offer please call us on the below number.