VW JETTA 1.6 TDi BLUEMOTION SPECIAL EDITION 4 DOOR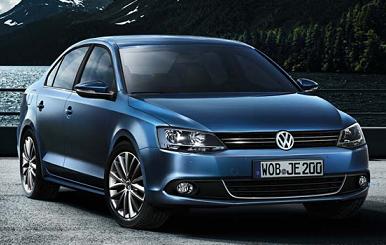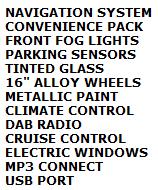 ---
36 MONTH LEASE ( 6+35 )
BUSINESS = £239.99

PERSONAL = £287.98


---
36 MONTH LEASE ( 3+35 )
BUSINESS = £259.99

PERSONAL = £311.98


Volkswagen Jetta
Similar in shape and appearance to the popular Eos, the new Volkswagen Jetta range of compact sedan cars offers drivers practicality in abundance. An aerodynamic, galvanised body on each model conceals the roomy and well-equipped cabin, with split folding rear seats to provide even more space in the back for luggage. Every passenger enjoys ample legroom, and the driver's seat and steering column are fully adjustable to your favoured position.
Volkswagen's attention to detail is also evident in the new Jetta's safety features. Substantial airbags, brake assistance systems and whiplash-optimised head restrains are all standard inclusions in the S, SE and Sport models. The body of the car is reinforced to give impressive strength, with crumple zones that absorb the impact of a collision to guard everyone inside.

---
All VW Jetta TDi SE Special Edition car offers are based on Car Leasing, 10k miles per annum with stated number of rentals in advance followed by 47 (4yr ) & 35 rentals (3yr) as appropriate. Business rentals exclude VAT / Personal leasing offer rentals include VAT. All Images are for illustration purposes only.Other terms and miles available upon request.
As standard leasing offer, the VW Jetta TDi SE Special Edition prices advertised includes delivery to your front door of a brand new vehicle which comes with a 3 Year Warranty. The price includes road fund licence ( road tax ) throughout the contract hire term and the car is collected at contract end. We can add additional maintenance packages to the leasing contract to include servicing and replacement tyre costs to the contract if required.
Other leasing car terms and miles also available.
For more information on this cheap special offer please call us on the below number.