VAUXHALL ASTRA 1.7 CDTi ECOFLEX EXCLUSIV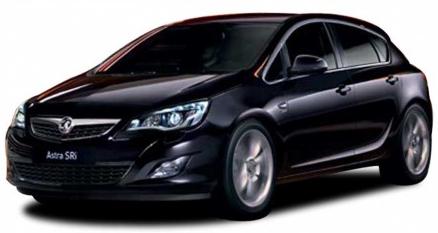 3 YEAR LEASE OFFER

£199.99

£245.68

----------------------------------------------------------------------------------------------
The Vauxhall Astra Hatchback is a car with all the star qualities: great looks, an athletic body and amazing performance. With innovative technology and a premium feel, inside and out, Astra cars re-energise the compact class.
---

All Vauxhall Astra 1.7 CDTi Ecoflex Exclusiv car offers are based on 3 or 6 down followed by 47.
Business contract hire offer or Personal leasing deals.
Vauxhall Astra Delivery: Usually 10-14 days if the car in UK stock. For all Vauxhall Astra 1.7 CDTi Ecoflex Exclusiv factory orders delivery depends on car manufacturers current lead times for your chosen specification and vehicle colour.
Free UK Delivery on all our vehicles.
NO ADMIN FEES.
Alternative models, mileages, profiles and leasing car deals available on request.
For more information: