RENAULT KADJAR 1.3 TCE 140 GT LINE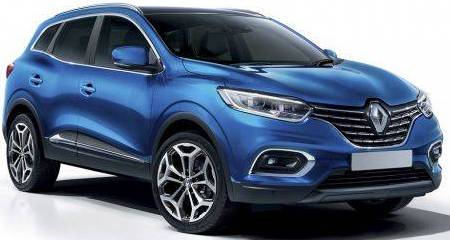 Get Brand New Renault Kadjar Business or Personal Leasing Deals. When You Lease a Renault Kadjar The Offer Includes Delivery, Road Tax and an Official Manufacturer's Warranty!
The new Kadjar is Renault latest crossover and a terrific choice for any motorist looking for a worthy car lease.
Like several other models in the current Renault range, the Kadjar boasts innovative styling that give it it's eye-catching looks, together with offering a great driving experience.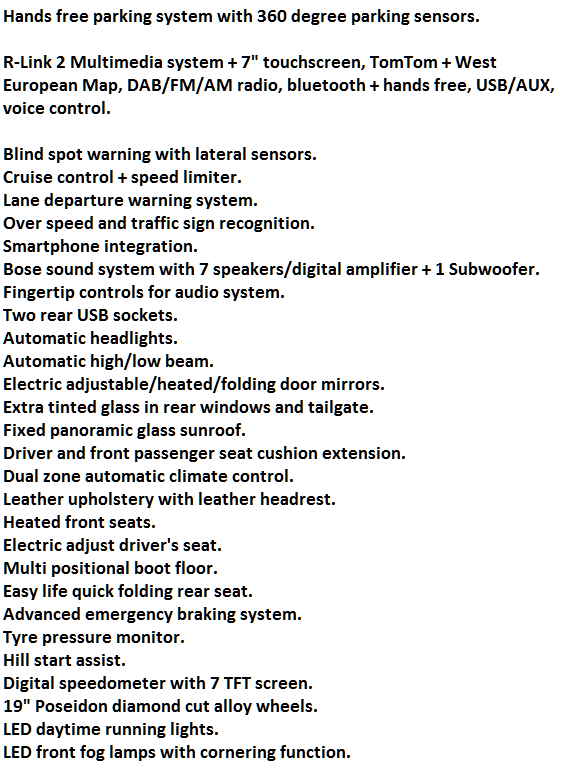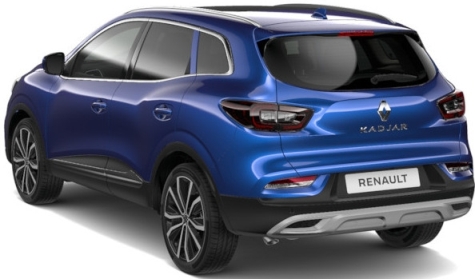 Below is a list of our Renault Kadjar car leasing and business contract hire rates. All of our deals are competitively priced and many of the cars that we source are in stock and can be delivered quickly.
---
24 MONTHS

£1,723.39


£143.61


£172.34


---
24 MONTHS

£1,413.72


£157.08


£188.49


---
24 MONTHS

£1,039.94


£173.32


£207.98


---
24 MONTHS

£579.94


£193.31


£231.97


---
36 MONTH LEASE

£1,870.50


£155.87


£187.05


---
36 MONTHS

£1,498.52


£166.50


£199.80


---
36 MONTHS

£1,072.09


£178.68


£214.41


---
36 MONTHS

£578.34


£192.78


£231.33


---
THE RENAULT KADJAR
The Renault Kadjar is a futuristic looking crossover, The drive is nice and interior space is plenty, which is sometimes an issue in crossover cars that look the part but don't deliver. You can count on the Renault Kadjar as a quality all round vehicle.
The engines powering the Renault Kadjar are advanced, reliable and low on consumption.
The Kadjar , no obstacle is too great, no terrain too tough. And with so many driving assistance systems, you've got all the backup you could ever need.
Making your motoring easier, more relaxed, safer and more fluid is one of the Renault Kadjar 's missions.
At the wheel of your new SUV, explore uncharted territory and new horizons. Safe, connected and user-friendly, the Renault Kadjar does away with convention: its efficient engines, multiple driving assistance features, its comfortable and bright interior
The Renault Kadjar fully connected multimedia system, featuring an intuitive 7" touchscreen, customisable home pages, multiple user profiles, TomTom® navigation with real-time traffic information.
Immerse yourself in high-quality audio with the BOSE® Premium Sound System, offering seven high-definition speakers and an additional subwoofer.
Families are likely to find the Kadjar a practical car. There's space for three to sit in the rear without clashing shoulders and a useful array of cubbyholes for items needed en route. And what won't fit inside will certainly go in the boot – at 472 litres, it's larger than that of the Qashqai and it'll expand to 1,478 litres if you fold the seats down.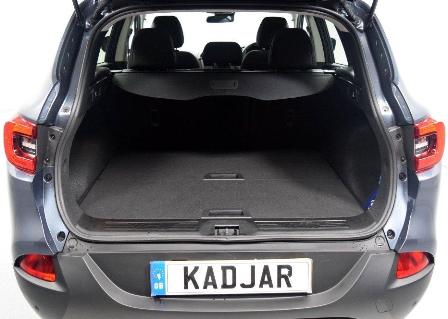 ---
RENAULT KADJAR CAR LEASING OFFER TERMS
Renault Kadjar 1.3 TCE 140 GT Line car leasing offers are based on business and personal leasing.
With 3, 6, 9, or 12 payments down followed by 35 or 23 months.
*Prices are based on 6,000 Miles pa.
( We can re quote from 6,000 - 45,000 Miles per annum )
*Please Click Below For A Free Quote.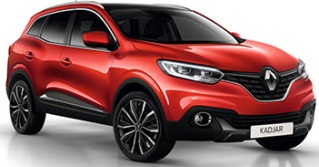 If you would like a full quotation on leasing a Renault Kadjar simply click the Quote Request button above and we will send you a full business or personal car leasing quotation.
Leasing the new Renault Kadjar has never been so simple.
Car Tax Included For The Term Of The Car Lease Offer
FREE Metallic paint.
FREE Delivery
NO ADMIN FEES

---
In all cases Smart Lease are acting as a credit broker and not a lender.
Smart Lease is authorised and regulated by the financial conduct authority.
Consumer Credit Interim Permission is 648780.
All of our Renault Kadjar car leasing contracts are based on finance contracts and as such come with a few points to note. Firstly failure to keep up to date with payments may result in a charge from the finance provider. Secondly, cancellations may result in a fee being incurred. Thirdly, Initial Payments are typically taken just after you take delivery of the car (not is all cases) and is part of the finance rental (not refundable)
Renault Kadjar lease pricing is correct as of time of publication. We reserve the right to withdraw any offer, service or price without notice. Errors and omissions excepted.