RENAULT CLIO 0.9 TCE 90 GT LINE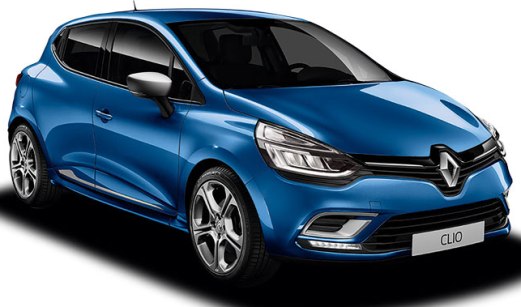 The Renault Clio GT Line car leasing deal is a great way to get a brand new Renault Clio for a small initial outlay and a fixed monthly cost over a fixed term. At the end of the personal car lease term you simply hand your Renault Clio GT Line back to the finance company and start again on a new lease offer.
Leasing a Renault Clio GT Line for under £150.00 per month, available on great lease deals for Personal and Business customers.
---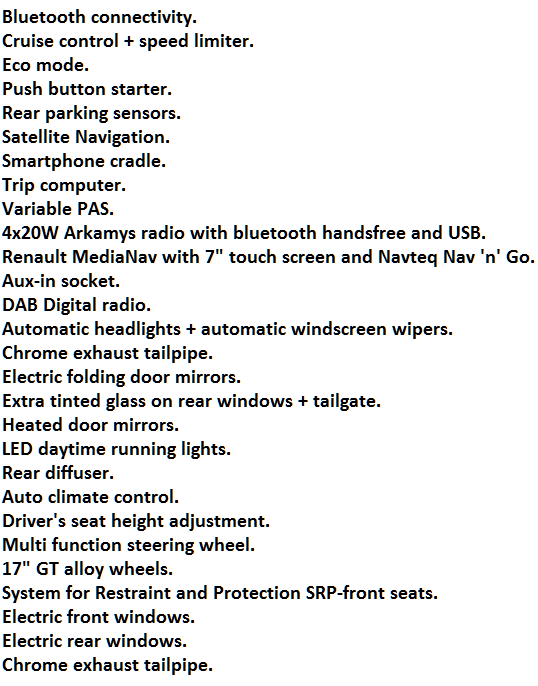 The New Energy 0.9 TCe engine. The first car to feature this engine, the Renault Clio is capable of 62.7mpg, with CO2 emissions at just 104g/km when fitted with this 3-cylinder, 900 cc turbo petrol engine. It also enjoys 90 horsepower – just right for sprightly urban motoring!
---
24 MONTHS

£1,799.99


£107.47


£128.97

---
24 MONTHS

£1,477.50


£123.12


£147.75

---
24 MONTHS

£1,212.01


£134.66


£161.60


---
24 MONTHS

£891.58


£148.59


£178.31


---
24 MONTHS

£497.21


£165.73


£198.88


---
36 MONTHS LEASE

£1,532.79


£127.73


£153.28

---
36 MONTHS

£1,227.98


£136.44


£163.73


---
36 MONTHS

£787.55


£146.42


£175.71


---
36 MONTHS

£473.95


£157.98


£189.58


---
36 MONTHS

£166.35


£166.35


£199.62


---
48 MONTH LEASE

£1,481.49


£123.45


£148.15


---
48 MONTHS

£1,170.64


£130.07


£156.08


---
48 MONTHS

£824.52


£137.42


£164.91


---
48 MONTHS

£437.01


£145.67


£174.80


---
48 MONTHS

£151.73


£151.73


£182.08


---
Get Brand New Renault Clio GT Line Leasing Deals. When You Lease a Renault Clio The Offer Includes Delivery, Road Tax and an Official Manufacturer's Warranty!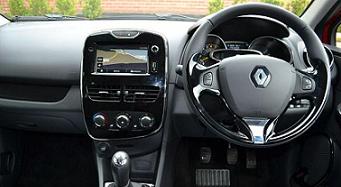 ---
RENAULT CLIO GT LINE CAR LEASING OFFER TERMS
Renault Clio GT Line car leasing deals are based on 3, 6, 9 or 12 rentals down followed by 23, 35 or 47 monthly Payments.
*Prices are based on 6,000 Miles pa.
( We can re quote from 6,000 - 45,000 Miles per annum )
Please Click Below For A Free Renault Clio Leasing Quote.

If you would like a full quotation on leasing a Renault Clio GT Line simply click the Request A Quote button above and we will send you a full business or personal Renault Clio car leasing quotation.
Smart Lease have some excellent leasing offers on the Renault Clio at competitive UK car lease prices.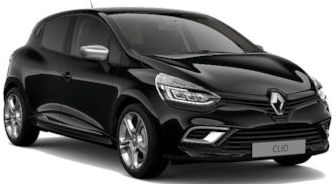 ---
Renault Clio GT Line
One of Europe's top-selling cars since its launch back in 1990 the Renault Clio continues to go from strength to strength. Being famous for its sporty heritage over the years with the Clio Williams models of the 1990's and then later the Clio Sport 172 and even 3.0L V6 models.
This latest iteration provides style and substance in equal measure. An ideal compact hatchback with 300 litres of boot space and fantastic range of engines to suit every requirement.
With a striking new look and grown-up feel, the new Renault Clio means business and it's available to lease from Motorama. But how well does the Clio live up to its reputation as a chic, intelligent and sophisticated hatchback?
The space in the front is better than in most small hatchbacks. The seats are mounted fairly high which gives you a great view of the road and the height-adjustable steering wheel and seat mean you can find your ideal driving position. Space in the back of the Renault Clio proves to be roomy. Two adults will fit comfortably and the revamped shape gives you more room than previous versions.
The latest Renault Clio comes from a family of award winning cars. The Clio is renowned for its supreme handling and precision across all of its engine sizes. The ride is gentle and the performance is smooth. Both the petrol and diesel versions offer enough power to satisfy any driver.
If boot space is important, the Renault Clio's 300-litre capacity should be more than enough to keep you happy. You'll find it holds a fair bit more than most of its competitors. You'll easily squeeze in 3 medium suitcases or your weekly shop.
Thanks to losing a few kilos, the new Clio is surprisingly efficient, despite being larger than its predecessor. The stop-start engine in both the petrol and diesel models help reduce fuel consumption.
The Renault R-Link gives you full and complete control not just of your Clio's infotainment features, but also of your life outside of the car. Think of it as a dashboard mounted tablet through which you can access your music, messages and even internet applications using a combination of a touchscreen interface, steering wheel controls and intuitive voice recognition technology.
---
In all cases Smart Lease are acting as a credit broker and not a lender.
Smart Lease is authorised and regulated by the financial conduct authority.
Consumer Credit Interim Permission is 648780.
All of our Renault Clio Car Leasing Deals are based on finance contracts and as such come with a few points to note. Firstly failure to keep up to date with payments may result in a charge from the finance provider. Secondly, cancellations may result in a fee being incurred. Thirdly, Initial Payments are typically taken just after you take delivery of the car (not is all cases) and is part of the finance rental (not refundable)
Vehicle pricing is correct as of time of publication. We reserve the right to withdraw any offer, service or price without notice. Errors and omissions excepted.