NISSAN QASHQAI 1.5 DCi N VISION

2016 Model Year ( Brand New )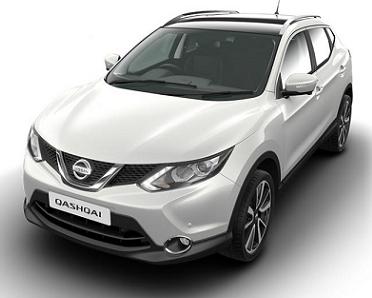 Heated Seats
Electric Drivers Seat
Panoramic Sunroof
Half Leather Seats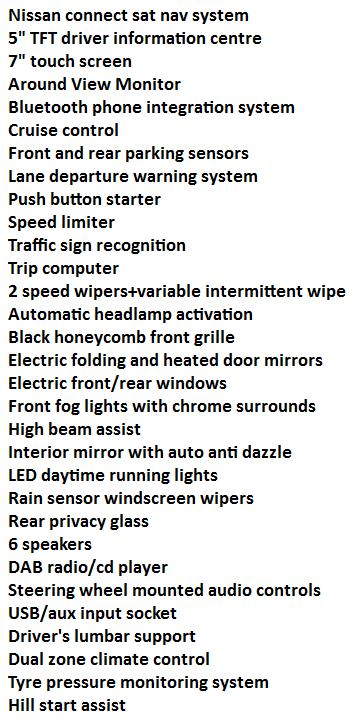 ---
48 MONTHS

£1,664.59


£138.71


£166.46


---
48 MONTHS

£1,315.33


£146.14


£175.37


---
48 MONTHS

£926.48


£154.41


£185.29


---
48 MONTHS

£491.01


£163.67


£196.40


---
36 MONTHS LEASE

£1,665.00


£138.75


£166.50


---
36 MONTHS

£1,333.89


£148.21


£177.85


---
36 MONTHS

£954.31


£159.05


£190.86


---
36 MONTHS

£514.80


£171.60


£205.92


---
24 MONTHS

£1,645.59


£137.13


£164.55


---
24 MONTHS

£1,349.82


£149.98


£179.97


---
24 MONTHS

£992.93


£165.48


£198.58


---
24 MONTHS

£553.73


£184.57


£221.49


---
REDEFINING SMOOTH
Chassis Control and new XTRONIC transmission give you ultimate control and improved responsiveness. The refined aerodynamics, overall mass reduction and the innovative Stop/Start System mean you'll benefit from remarkable fuel economy and reduced CO2 emissions.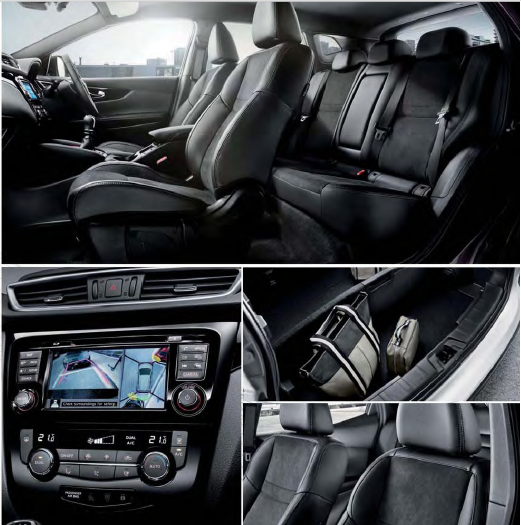 ---
Nissan Qashqai Car Leasing Offers Terms:
Nissan Qashqai N Vision Lease prices based on business contract hire or Nissan Qashqai personal car leasing over 48 / 36 Months.
*Prices are based on 5,000 Miles pa. ( We can re quote from 5,000 - 40,000 Miles per annum )
*Please Click Below For A Free Nissan Qashqai N Vision Car Lease Quote.
* Prices are based on Metallic paint.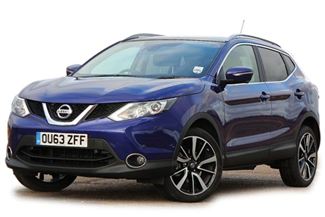 If you would like a full quotation on leasing a Nissan Qashqai simply complete the above Request a quote form and we will send you a full business or Nissan Qashqai personal car leasing quotation.
*For more information or alternative prices on the Nissan Qashqai Acenta cheap car lease offers please call us on the below number.

---

nder.
In all cases Smart Lease are acting as a credit broker and not a lender.
Smart Lease is authorised and regulated by the financial conduct authority.
Consumer Credit Interim Permission is 648780.
All of our Nissan Qashqai N Vision lease car contracts are based on finance contracts and as such come with a few points to note. Firstly failure to keep up to date with payments may result in a charge from the finance provider. Secondly, cancellations may result in a fee being incurred. Thirdly, Initial Payments are typically taken just after you take delivery of the car (not is all cases) and is part of the finance rental (not refundable)
Nissan Qashqai N Vision leasing pricing is correct as of time of publication. We reserve the right to withdraw any offer, service or price without notice. Errors and omissions excepted.