CITROEN C1 1.0 SPLASH + AIR CON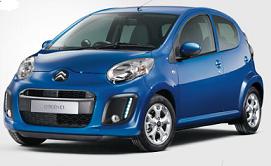 24 MONTHS
---
£499.99

---
6,000 MILES PA
£146.99
---
10,000 MILES PA
£149.99
---
Body colour painted bumper
High-frequency remote central locking
Transponder immobiliser
Cornering Stability (CSC)
RDS stereo /CD player
Auxiliary socket for MP3 player
Manual air conditioning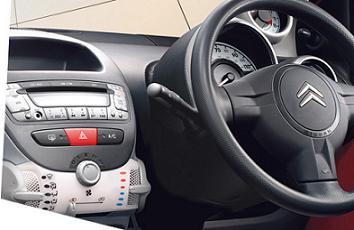 ---
The compact CITROËN C1 is a perfect car for the city - it's very nippy and safe. But don't confine it to the busy streets - it'll surprise you well beyond the city limits.

The 5-speed manual transmission gives you perfect control in traffic and tight parking spaces, yet makes for pleasurable economic motorways or country lanes. It may be only 3.43 metres long, but the CITROËN C1 wheelbase is longer than many much larger cars, so it will respond and handle very well in any conditions.

Large windscreens give you great all-round visibility to nip safely through small gaps or simply enjoy the scenery. Carefully placed dashboard controls are all close at hand, make your CITROËN C1 a safe, comfortable and liberating experience.
MPG: 68 mpg
Car CO2 emission: 106
Insurance Group: 1 ( Lowest Group )

Smart Lease UK is the leading private company for business and personal car leasing in the UK - we understand what customers want and deliver it well.
We have amazing special offers and leasing deals.
Don't see what you want? Call us now on 01604 497572 for our best car deals on any make or model of vehicle.
---