The Smarter Way To Lease Your Next Car
VAUXHALL CORSA 1.4 VTi SXi 5 DOOR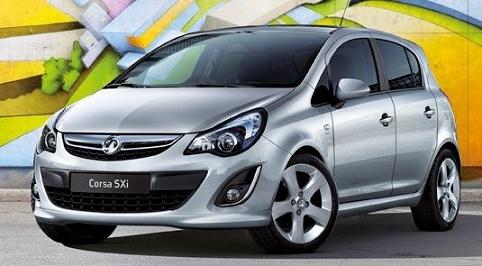 ---
48 Month Leasing Offer ( 6+47 )
Business = £114.22

Personal = £139.99


---
48 Months ( 3+47 )
Business = £121.08

Personal = £148.47


---
36 Months ( 6+35 )
Business = £119.56

Personal = £147.84


---
36 Months ( 3+35 )
Business = £129.00

Personal = £159.51


---
24 Months ( 6+23 )
Business = £128.29

Personal = £159.99


---
24 Months ( 3+23 )
Business = £143.10

Personal = £179.38


---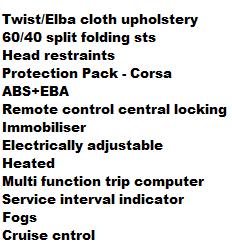 The New Vauxhall Corsa 1.4 SXi looks great from every angle. With its strong characteristics and distinctive profile, the New Corsa's presence on the road breaks up the usual grey monotony. The New Corsa features a signature chrome bar, carrying the new Griffin badge, which stretches across the bonnet grille. A re-styled bumper with a wider, more prominent, lower grille gives the car a 'smiling' appearance.
---

---
Special Offer Leasing Terms: Vauxhall Corsa 5DR hatch prices based on contract hire or personal car leasing over 48 / 36 Months.
Based on 10,000 Miles pa - Other miles available upon request.

The choice of engines available for the Vauxhall Corsa is staggering. No matter what your driving style, you'll definitely find something to suit everyones specific needs.
We have some of the cheapest Vauxhall Corsa 3 and 5 Door leasing prices through out the UK.
We will be happy to provide you with a quotation based on an alternative finance plan, mileage or contract term.
---

---
About Us | Business Contract Hire | Personal Leasing | Contact Us
All Vauxhall Corsa car pictures