"The changes made to the C-Class have turned it into a real contender. Quality, efficiency and power have all been improved, making it a superb all-round car.
MERCEDES C220 CDi EXECUTIVE SE
BLUE-EFFICIENCY MANUAL SALOON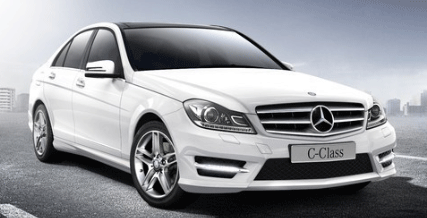 First-class interior
Fuel efficient engines
Generously equipped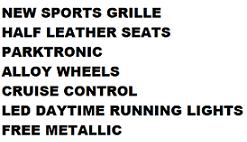 ---
36 MONTHS
6 +35
BUSINESS = £232.88

PRIVATE = £312.37


---
36 MONTHS - OPTION 2.
3+35
BUSINESS = £253.49

PRIVATE = £339.99


The Mercedes C-Class is well equipped and comes with lots of safety kit. Most versions have plenty of power and Executive SE models ride well.
---
We will be happy to provide you with a quotation based on an alternative finance plan, mileage or contract term.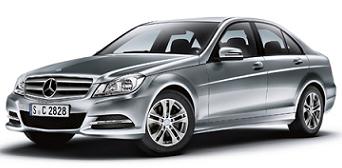 Your Mercedes-Benz C220 CDi Executive SE will be supplied with a full manufacturer's 36 Years warranty against manufacturing or material defect. All Mercedes-Benz cars are backed by MobiloLife, a unique3 Years pan-European breakdown assistance package and full 3 Years warranty against perforation due to corrosion from the inside out.
---
The leasing examples shown are based on a Private Lease or Business Contract Hire agreement for company or personal drivers, based on a 3 year term with an annual mileage of 10,000 miles.

Offers available until 31st December 2013 whilst stocks last.


---
About Us | Business Car Leasing | Personal Car Leasing | Contact Us