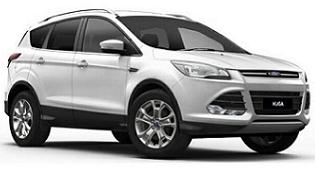 Ford SYNC. Advanced hands-free technology.
Ford Kuga SYNC voice control reads text messages out loud, lets you control your music and make and take calls on your mobile, using simple, direct voice commands, meaning you can focus all your attention on just driving.
As well as letting you play songs from a USB or MP3, or even stream music from a Bluetooth®-compatible mobile phone, the Ford Kuga advanced SYNC system can name a song or artist on the radio. And it can even put together a playlist of tracks similar to the one you're listening to.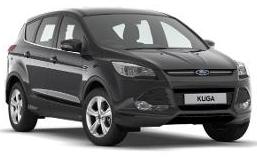 Quickclear heated windscreen puts an end to scraping the ice away.
Just press a button and invisible heating elements quickly clear the ice or snow, so you don't have to.
Kuga Sony DAB audio system and USB port
As well as delivering pitch-perfect sound, this optional state-of-the-art digital system displays info about the track playing. Some Kuga versions even scroll the latest news headlines. The system also includes a USB connection so you can connect devices without Bluetooth® functionality. This means you can play MP3 music files on a memory stick, iPod or other MP3 player, through the Kuga's audio system.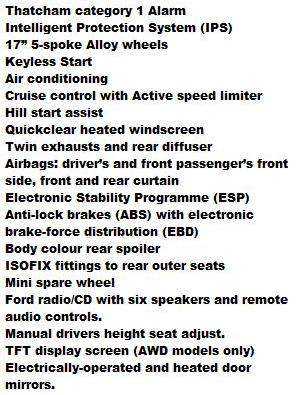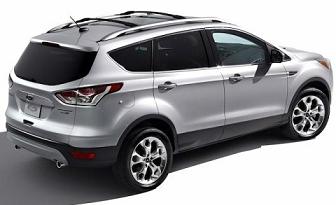 New powerful engine, refined and more stylish, both inside and out, we're proud to reveal the 2015 Ford Kuga, our smartest SUV yet. The new Ford Kuga has excellent stowage capacity and boasts the very latest on-demand technology to keep your dream of off-road adventure alive.

Packed full of many more innovative features, the Ford Kuga takes SUV styling and technology to a whole new level.


KUGA LEASE OFFER TERMS

*All Ford Kuga car leasing offers are based on - 5,000 miles pa, 3, 6 or 9 Payments in advance followed by 23 Monthly Payments. Business contract hire and Kuga Personal car leasing deals.
*Other terms and miles available upon request.



Car Tax included for the term of the lease car offers.

No Admin Fees or other charges

Free UK Delivery