VAUXHALL ASTRA SRi CAR LEASING OFFERS FROM SMART LEASE UK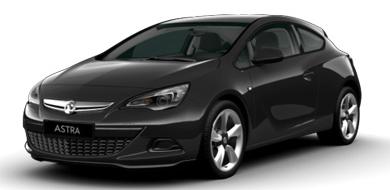 Quality interior finish
Cabin comfort
Punchy turbocharged petrol engines
Suspension offers stability and plenty of grip
We have fantastic business contract hire and private car leasing special offers on the Vauxhall Astra hatchback, Coupe and Estate.
To see all the cheap Vauxhall Astra leasing deals please click below:

You will find our Vauxhall Astra SRi prices are some of the cheapest throughout the UK.
Vauxhall Astra
The Vauxhall Astra Hatchback is a car with all the star qualities: great looks, an athletic body and amazing performance. Astra cars have a lean sculpted shape, a stylish silhouette, yet athletic coupé-inspired lines and confident stance. Plus, for those who really want to make a bold style statement there's the SRi VX-Line.